Podcast: Play in new window | Download | Embed
Marketing events using social media and amplifying events using social media are two powerful ways to maximize our online and off-line marketing results. In our book Sociable! Stephen Jagger and I talk about the importance of using social media to get off of the internet and build relationships. At Socialized Communications we have developed an entire system and process to do this effectively. We have mapped out the key steps in this social media infographic and podcast to help you succeed at event marketing using social media. If you have some success in applying the steps and principles please let me know! You can download the PDF version of the Infographic here. Please note: LinkedIn events have been discontinued BUT remember to post your event to relevant groups, business pages and the profiles of key people in your organization.
Podcast: Play in new window | Download | Embed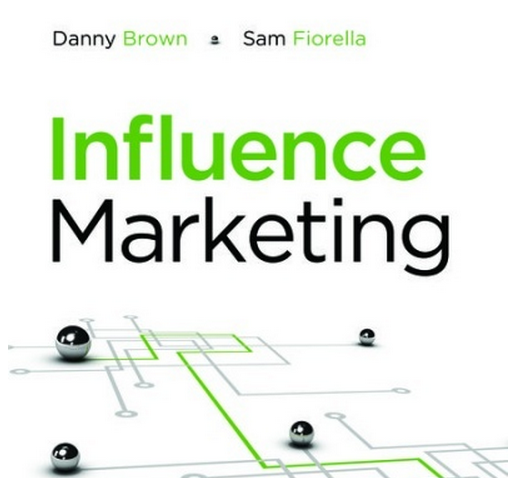 This week I had the great opportunity to interview Danny Brown on his new book co-authored with Sam Fiorella called Influence Marketing. Danny in my opinion is a Thought Leaders' Though Leader – an awesome no BS resource for what really works in social media marketing.
The book launched yesterday globally and you can get it on Amazon in hardcover or Kindle format. According to HubSpot Danny Brown's blog (DannyBrown.me) is the #1 Marketing Blog on the planet. Danny and I have been Tweeting and emailing each other for almost four years and we finally got to connect and do this podcast together
Here were some of the key take-aways from the podcast interview with Danny Brown:
Most concepts of influencer marketing (especially through social media) are incomplete or focused on the wrong audience
Good influencer marketing doesn't start with social media gurus or big influencer, it starts with mapping out what your customer persona is and then identifying who impacts your customer buying decisions
Klout and the many apps like it are great for identifying macro influencers but in many cases aren't helpful identifying the actual micro influencers that directly impact your customer's buying decisions
5 steps to to start doing your influence marketing right
We covered so much in this podcast that you're just going to have to listen to it to get all the information.
Here's a great InfoGraphic on Influence Marketing Sam and Danny just released that really demonstrates how many organizations are struggling with or don't understand the importance of Influence Marketing  (Click here For the High Res Version):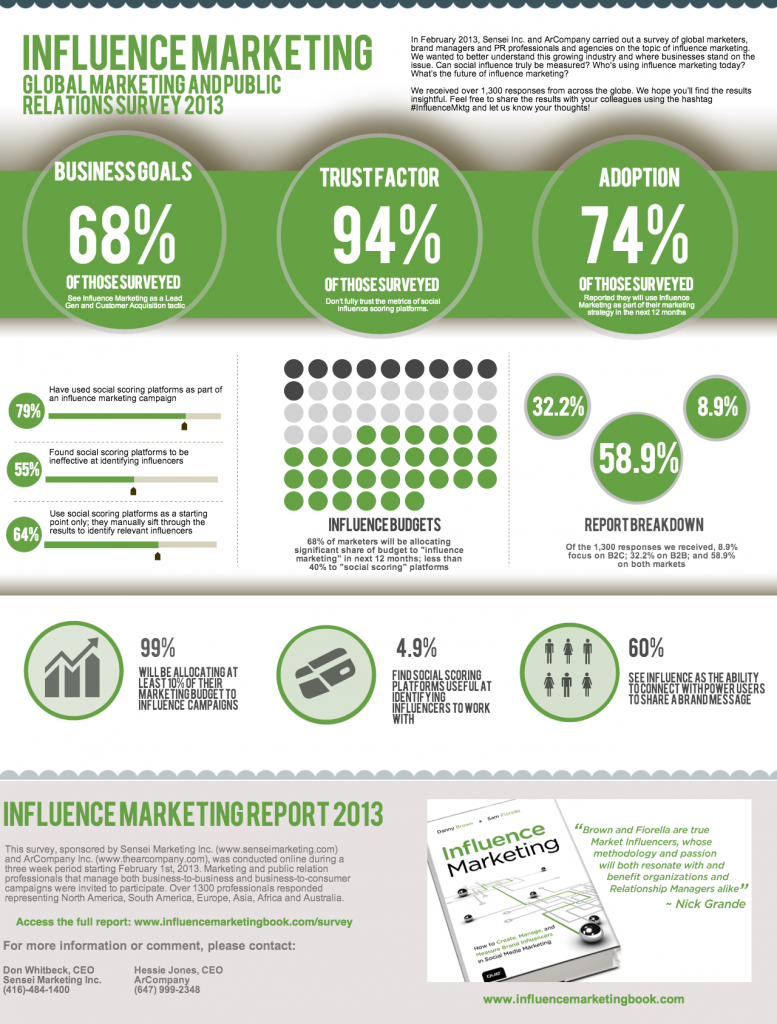 Guerrilla Marketing as Jay Levinson and I discussed in our book Guerrilla Social Media is defined as achieving conventional marketing goals by unconventional means. Ambient marketing is a spin-off of Guerrilla Marketing – you may spend the same dollars but it involves morphing the media and blending the environment and community blurring the lines between ad and viewer making them active participants in in the marketing activity. A couple of these photos may offend… but remember guerrilla marketing focuses on human emotions and depends upon them to take action.
I wanted to personally introduce you to a program that can immediately help you boost your company revenues and personal career. It's said that nothing happens until someone sells something. We teach a lot of companies how to use social media to build brand, community and drive leads to that business… but someone still needs to know how to sell to turn that into revenues.
Working with Langara College, international speaker Bill Gibson of Knowledge Brokers (South Africa) and our team here at Socialized we have put together the ultimate sales training program for new sales professionals and professionals that want to add a revenue generating toolkit to their repertoire. The methodologies in this program have been successfully used and implemented by major sales organizations including BMW, ABSA Bank, Gestetner, Vodacom, Siemens and Ford to name a few.
Here's a quick video we shot where Shane Gibson (me) facilitator of the program  walks you through what you will learn.
Our next program starts soon and here are the dates:
Successful Selling Strategies 
(50203) Jan. 14, 2013
Persuasion, Communication & Relationship Building
(50204) Feb. 12, 2013
Motivation, Closing & Keeping Clients
(50205) Mar. 11, 2013
Sales & Planning Toolkit
(50206) Apr. 8, 2013
Each course is 18 hours in duration held over a six week period and consists of weekly reading, presentations, group discussions and live webinars. If participants can't make the date and time of the live-webinar there will be an opportunity to watch a recorded version. All courses have testing built-in and each participant must have a passing grade in all courses to be eligible for the certificate.
This certificate is awarded to students who have successfully completed all four online courses below.
Successful Selling Strategies
Persuasion, Communication & Relationship Building 
Motivation, Closing & Keeping Clients
Sales & Planning Toolkit
Students will have access to their course on the first day using the Blackboard learning system. For course descriptions of our offerings at Langara College this term, please click 
HERE 
 and then on the orange Course Title. Please note that the CRN is the course number for
registration
.  If you have any questions at all, please email Lynn at
lkitchen@langara.bc.ca
Podcast: Play in new window | Download | Embed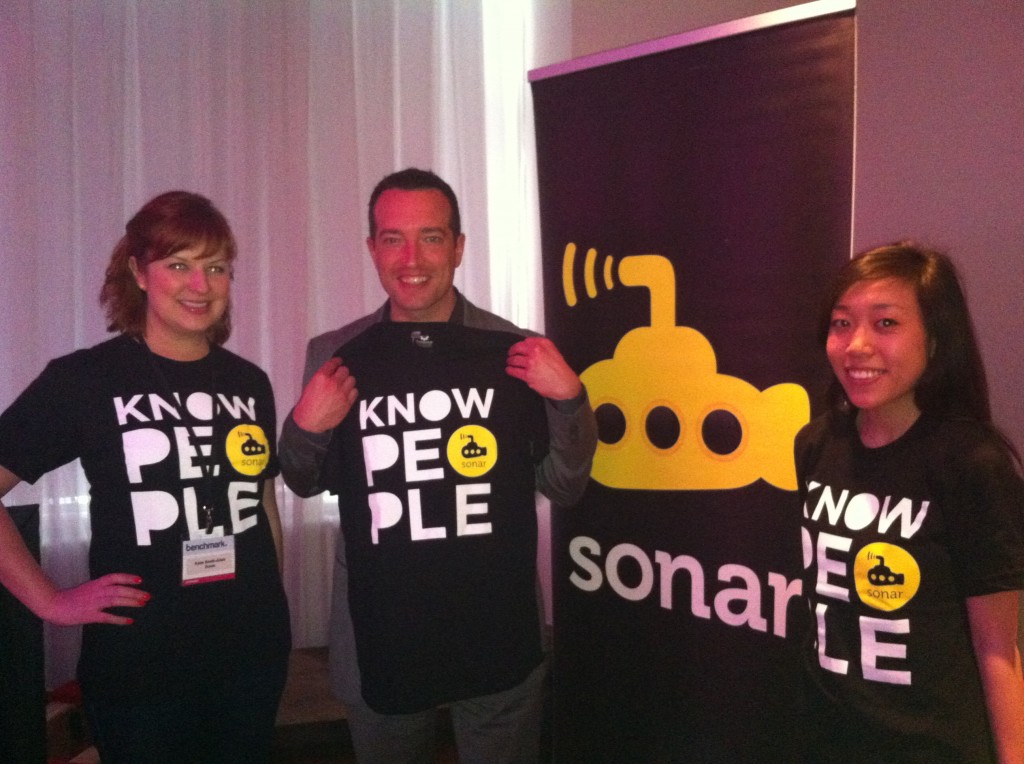 Community in social media is still number one. I posted the following tweet a couple days ago on Twitter and it received quite a bit of feedback and a few retweets:
Social Media Tip: social media scales through community, community grows by relationship building. Focus on people.
I then realized that I needed to expand on the topic. Here's the basic outline of what I cover in todays podcast:
Why community is vital if you want to leverage your social media marketing efforts and get your content and marketing to expand well beyond your own sphere of influence.
Relationships build community, numbers alone don't make a community. People who have an emotional connection with you and your brand are more likely to share your content and interact with you.
Focus on people, even PR has changed. Bloggers and community influencers have now become gatekeepers of communities and your content won't flow into those communities until you connect with those gatekeepers.
Podcast: Play in new window | Download | Embed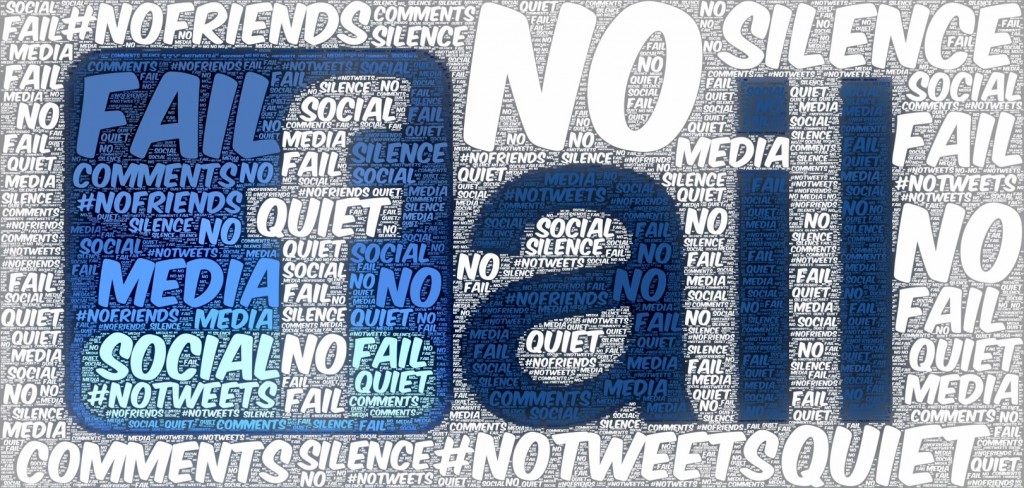 Most social media failures aren't big public train-wrecks on the internet. They're silent failures, people and brands that never rise above the noise and get noticed. Today's podcast focuses on 6 reasons you may be silently failing and what you can do to turn things around.
The 6 Reasons You're Silently Failing in Social Media:
1)  Your content strategy is too safe
2)  Your reach is minimal
3)  Your conversation strategy is weak
4)  The right people don't know who you are or they don't care
5)  You have no social media plan
6)  You're not integrating social media
I have been a little too busy over the past 3 months. 20 seminars and training sessions, a half-dozen new clients for our social media agency and of course family time! I have a number of new podcasts in the que for you over the next 60 days but I thought I would re-ignite my blogging efforts by sharing a new video I just posted called "7 Steps to building a Social Business." Also you can also check out our Socialized! Agency Blog for new and breaking news on the social media space. Enjoy!
Also Consider Gannon University Online MBA Programs as another way to build success in the business world. Before you get social a business foundation really helps.
Podcast: Play in new window | Download | Embed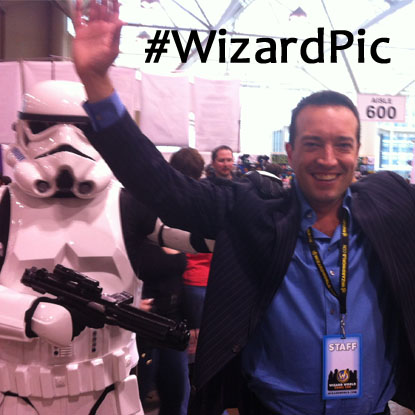 At Socialized! our Social Media Agency we have had some incredible opportunities over the past year to work with brands such as the Ford Dealers Association of BC and Alberta, the Certified Management Accounts, CGA BC, CGA Canada and the Make-a-Wish Foundation. However…even producing the week long event "Social Media Week Vancouver" did not prepare us for the passionate, loyal and often opinionated fans at Wizard World Comic Cons. This is a relatively new adventure for us but this podcast reviews 5 social media lessons I have learned (or re-learned) so far:
5 Lessons (Listen to the podcast for a full explanation):
Tapping into a Tribe is much better than building one
When people know you're listening they talk, share, tweet, like and follow
Amplify the moment
Run contests to find influencers
Partner to expand influence
Here are some of the links and resources mentioned in the podcast:
Wizard World Comic Con Sites and Resources
Social Media Monitoring:
Socialized! Social Media Agency
Podcast: Play in new window | Download | Embed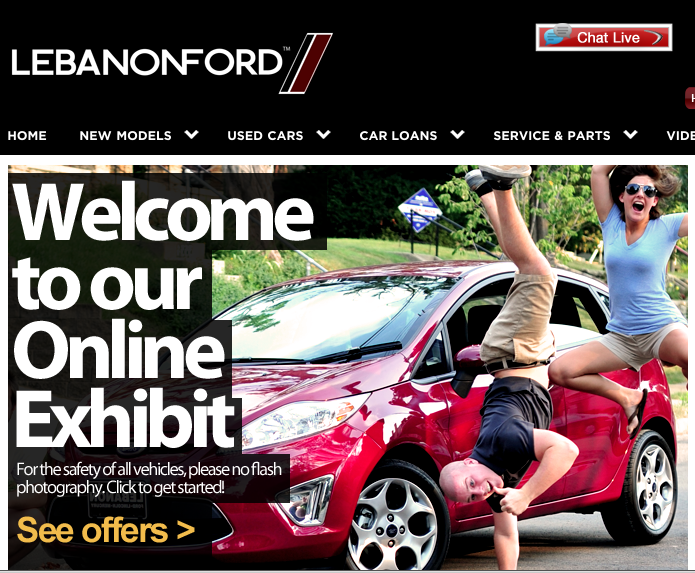 Social Media Podcast: Ford dealers across North America are executing some amazing social media strategies. While catching up on my reading and best-practices I stumbled across a great case study on how Lebanon Ford (Ohio) has had some incredible success. They don't just have a great social media team, they have built a truly social culture in their dealership that has resulted in a 260% year-on-year increase in Internet sales of vehicles and a significant increase in walk-ins and revenues overall.
I asked Zack Bello, Marketing and Communications Manager at Lebanon Ford to share with me how they have built such a great social enterprise that drives real business results using social media.
Quick Links:
Podcast: Play in new window | Download | Embed
Today's podcast is about 10 social media myths that are commonplace in the companies and organizations that we work with at Socialized! Agency. Many of these misconceptions stop organizations from truly realizing the potential of social media (or even starting). Below I have listed the myths. Have a listen to the podcast and let me know what you think.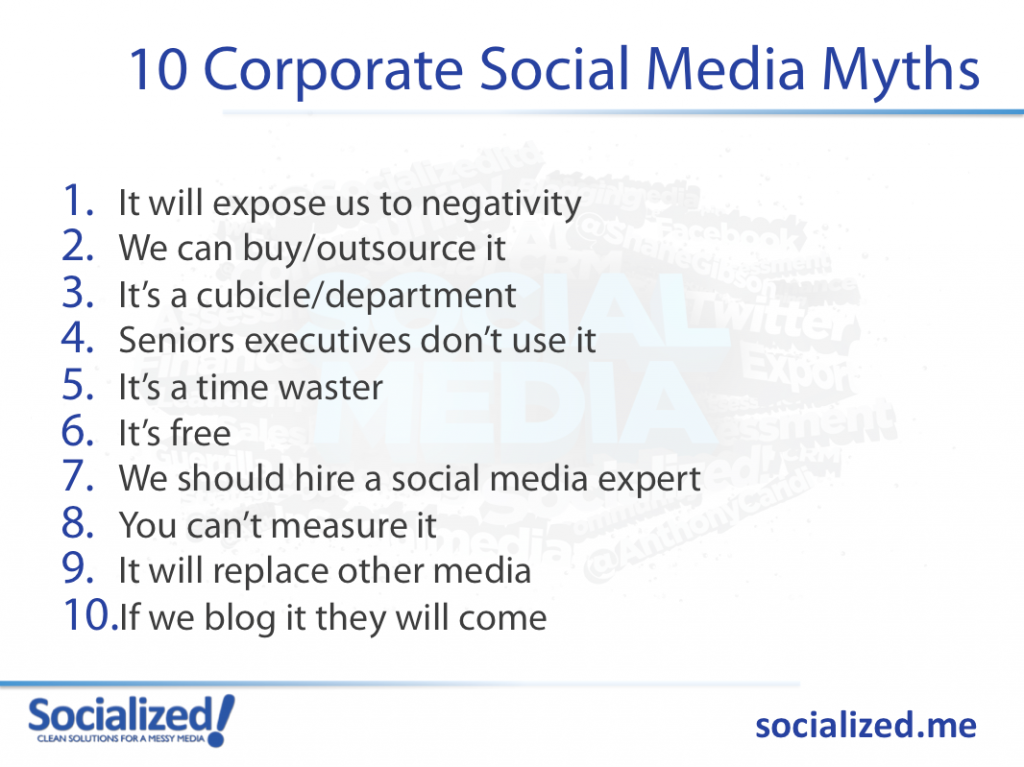 Podcast: Play in new window | Download | Embed
Today's podcast is on 11 Social Media Trends for 2012. Here's the outline for my podcast – I would love your feedback and thoughts:
 Key trends
How not if
TV on everything and social on everything
Location based marketing will continue to grow
Social cultures will evolve out of social use
Social CRM will move mainstream
India is rising
A return to engagement
Rewards versus contests
Filters will dampen the noise
Social networks will become more fluid and mobile
Corporate social intranets
Potential pitfalls
App overload
Lack of conversation management
No policy, training or identity management
Lack of true internal social culture
Domestic focus and culture
Competitors get better at local, mobile and intimacy
No follow-up after the contests (see engagement)
Hard push back for no engagement