"Simunye – we are one." Is a Zulu word and common blessing and mantra I heard over and over while living in South Africa. I lived in South Africa in 1997-1999 and traveled back and forth to there in the following years another half dozen times. My parents Bill and Beverley Gibson (originally from Nova Scotia) moved there in 1996 and now call South Africa home where my Dad does leadership and sales training for all kinds of South African organizations.
I feel privileged and blessed to have lived there during such an amazing time of transition and reconciliation.  At that time Desmond Tutu sightings were a weekly occurrence for me in Sandton. In many instances I witnessed true reconciliation and acknowledgment between people in South Africa that I have yet to see here in Canada or anywhere else I have visited in the world. Here are some great quotes by Nelson Mandela Tweeted out from around – Rest in Peace Madiba:
Thank you for making the world a better place! #RIPNelsonMandela pic.twitter.com/Cc9KTzvKnu

— Rizki Aljupri (@RizkiAljupri) December 6, 2013
No system can never stop the ones determined for change #NelsonMandela #RIPNelsonMandela pic.twitter.com/IcJ6sf0Mpy

— Artsico (@artsico) December 6, 2013
A man whole truly made a difference with his life. #RIPNelsonMandela pic.twitter.com/pJoz6BZpmL

— SoccerGoalieProblems (@soccgoalieprobs) December 6, 2013
Today we honor a great leader who inspired a generation. #RIPNelsonMandela pic.twitter.com/DinxNIHKXX

— Fair Trade Certified (@FairTradeUSA) December 6, 2013
#RIPNelsonMandela pic.twitter.com/42qXSRnb46

— chill tweets (@chilltweetss) December 6, 2013
RIP Nelson Mandela pic.twitter.com/8fbz7fpw7M

— Women's Football (@womensfootie_id) December 6, 2013
He spent 27 years in Jail and had this to say when he walked out. Respect ?? #RIPNelsonMandela pic.twitter.com/dgmGQUNLVi

— Shivneel Chauhan (@Shivneel_dotcom) December 6, 2013
#RipNelsonMandela pic.twitter.com/M5KRE1ND3z

— The Trend Setter™ (@xtiandela) December 6, 2013
Today we mourn and celebrate the life of a man who changed the world because he believed in it. #RIPNelsonMandela pic.twitter.com/0WGO1pPwSd

— Kozlovsky Brazil (@KozlovskyBR) December 6, 2013
#RIPNelsonMandela pic.twitter.com/DjkqwIf1sU

— Zendaya Coleman (@Zendaya) December 5, 2013
"To deny people their human rights is to challenge their very humanity." #Quote #RIPNelsonMandela pic.twitter.com/NdQflWsLUL

— Xiluva Nyane (@Xiluvanyane) December 5, 2013
It's in our hands. #RIPNelsonMandela pic.twitter.com/hbPnzyvE9f

— JAI&SKIP REFOLLOW? (@Dailyfangirl) December 5, 2013
Join ONE in honoring #NelsonMandela & the fight against poverty: "Let your greatness blossom"http://t.co/LDj8ZnSQto pic.twitter.com/lTOlQwiP8p

— ONE (@ONECampaign) December 6, 2013
"A good head and a good heart are always a formidable combination." — Nelson Mandela pic.twitter.com/TJZfQuRMsJ

— People magazine (@peoplemag) December 6, 2013
"Overcoming charity is not a gesture of charity. It is an act of justice." -@NelsonMandela #EndPoverty pic.twitter.com/wVEkvxz9wW

— Half the Sky Mvmt (@Half) October 17, 2013
If u want to make peace w/ ur enemy, then u must work with ur enemy. Then he becomes ur partner – Nelson Mandela #quote pic.twitter.com/77H6Kmr0

— Converging Worlds (@ConvergeWorlds) June 25, 2012
Podcast: Play in new window | Download | Embed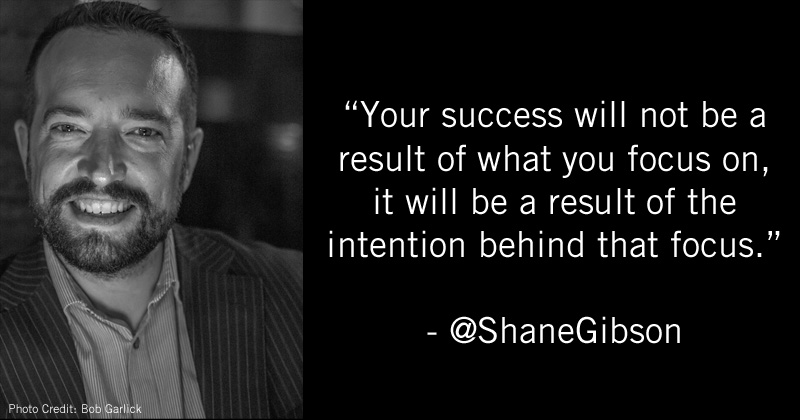 Today's Podcast is on the power of intent in sales, leadership and marketing. We are being constantly told that what we focus is on is vital, yet the intention behind that focus determines the quality of our results.
In his life-long study of Micro-Expressions  Paul Ekman, Ph.D has proven that whether we realize it our not we are constantly telegraphing our intent and emotional state to those around us.
In this podcast I will also talk about the 6 ways you can fine-tune and direct your intent for better results which are:
Check-in on your emotional state, confidence and outlook
Start with the receiver in mind
Be clear on your goal and the benefits
Set a goal to make your touches and interactions enchanting
Be totally present when taking these actions
Be gracious in all aspects of interacting – be unattached to the results
Do you have any great stories about intent? I would love to hear them!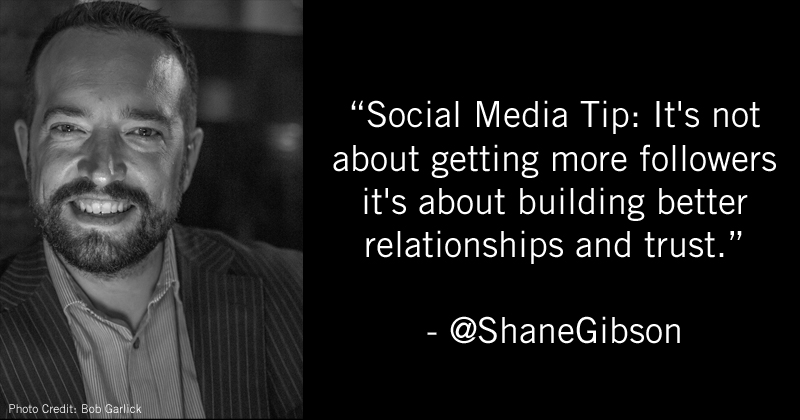 I tweet social media tips daily. I know Twitter is pretty noisy so I thought I would pull some of my most popular and favourite tweets from the past couple months. Which one is your favourite?
Social Media Tip: Behind almost every "small" person on the internet there's a massive influencer one-click or tweet away.

— Shane Gibson (@shanegibson) October 10, 2013
Social Media Tip: Don't expect people to be generous and share your stuff if you're stingy with your social media voice and reach.

— Shane Gibson (@shanegibson) October 21, 2013
Social Media Tip: Twitter works really well as a conversation tool IF you talk to people. Less links more hellos! — Shane Gibson (@shanegibson) October 16, 2013
Social Media Tip: Focus more on what motivates and inspires people and less on rankings, ratings, followers and algorithms. — Shane Gibson (@shanegibson) October 4, 2013
Social Media Tip: Want social media ROI? Use the internet to get off of the internet. Book a coffee or meeting with that connection.

— Shane Gibson (@shanegibson) October 2, 2013
Social Media Tip: "Saying you don't believe in social media is like saying you don't believe in the internet!" – @garyvee

— Shane Gibson (@shanegibson) October 2, 2013
Social Media Tip: Tell a story bigger than you or your brand. Have a mission bigger than you. Rise above the "me marketing" crowd. — Shane Gibson (@shanegibson) September 23, 2013
Social Media Tip: If you are focusing on monetizing your community at the cost of engaging your community… your community will die – fast. — Shane Gibson (@shanegibson) September 15, 2013
Social Media Tip: The secret to social media success is listening to and talking to customers ==> And then following up

— Shane Gibson (@shanegibson) September 15, 2013
Social Media Tip: Community isn't always convenient. Succeeding means not selectively engaging when it's easy.

— Shane Gibson (@shanegibson) September 9, 2013
Social Media Tip: The bigger the reach the more lazy people can get. Remember it's about building relationships! — Shane Gibson (@shanegibson) September 5, 2013
Social Media Tip: Relationships take time to build. Community takes time to galvanize. There are very few shortcuts. — Shane Gibson (@shanegibson) August 29, 2013
Social Media Tip: Remember if it's not enhancing your relationships and productivity – you're using it the wrong way!

— Shane Gibson (@shanegibson) August 26, 2013
Social Media Tip: "Tell stories because stories aren't boring." – Jay Conrad Levinson #GuerrillaMarketing #gsmm

— Shane Gibson (@shanegibson) August 8, 2013
Social Media Tip: It's not over until 11:59:59 pm on the final day of your marketing campaign. Test, adjust, improve – don't quit. — Shane Gibson (@shanegibson) August 3, 2013
Social Media Tip: The half-life of a Face book post is a few hours, a Tweet – minutes. Blog posts can continue to deliver traffic for years. — Shane Gibson (@shanegibson) July 19, 2013
Social Media Tip: In their race to automate social media most people are taking the social and the relationship out of social media.

— Shane Gibson (@shanegibson) July 19, 2013
Social Media Tip: Use tools like @Tweetreach to identify, quantify and target key contributors to any topic or trend on Twitter.

— Shane Gibson (@shanegibson) June 22, 2013
Social Media Tip: Use tools like @Nimble to bring your sales process up to date and integrate and embed social media in the process. — Shane Gibson (@shanegibson) June 22, 2013
Social Media Tip: Use tools like @Yammer to reduce email volume, increase collaboration and share knowledge across your organization. — Shane Gibson (@shanegibson) June 22, 2013
Social Media Tip: Women share more, they interact more and are the majority on Facebook, Twitter & Pinterest. Does your plan reflect this?

— Shane Gibson (@shanegibson) June 13, 2013
Social Media Tip: Don't be a social media snob. Thank people. Respond to people. Follow-back. Be real.

— Shane Gibson (@shanegibson) May 31, 2013
Social Media Tip: if your product, culture and attitude are bad.. Social media will only amplify it. It won't make a bad brand better.

— Shane Gibson (@shanegibson) May 31, 2013
Social Media Tip: "Me Marketing" as in only announcements about you and your company posted to social media will repel the community.

— Shane Gibson (@shanegibson) April 12, 2013
Podcast: Play in new window | Download | Embed
Have you ever pondered about the negative effects of social media? Today's podcast is in on the toxic effects of social media use and what you can do to make sure that's only having a positive impact on your life.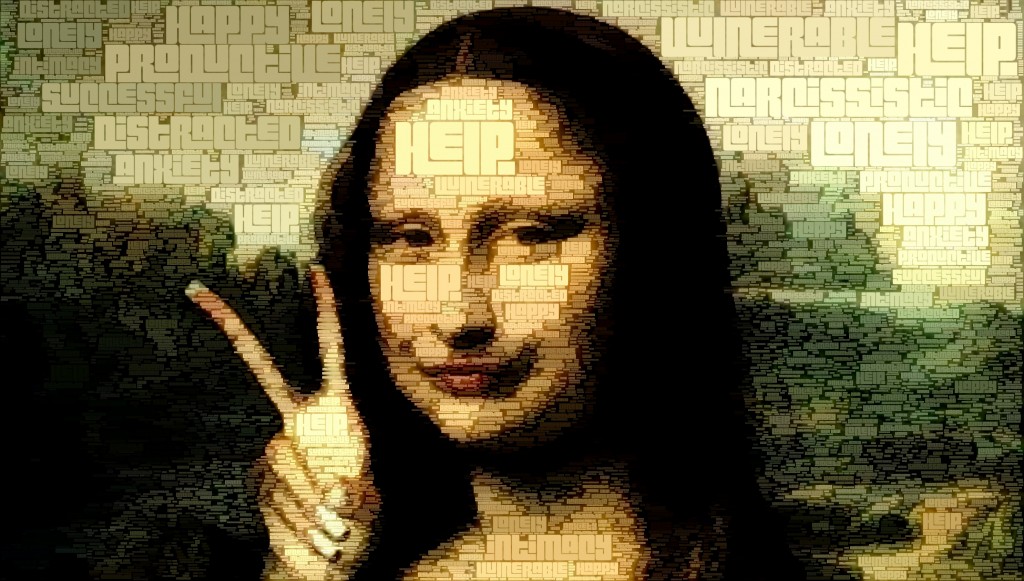 It starts with the odd comment from your spouse about your love affair with your Samsung, or possibly it's the realization that you tuned out for an entire hour during a board room meeting. For others it's worse – an overwhelming feeling of guilt or anxiety for not being social enough online. Fits of jealousy, defensiveness, elation (over-reacting) or over-sharing are all other symptoms that our social media use has gone from empowering to toxic.
Updates ( 11/12/2013):
A study cited by the National Post shows that taking photos at an event (more often than not with a smartphone) actually decreases our ability to recall the event.
An Anxiety UK study found that over half of respondents who regularly use social networking sites saw their behaviour change negatively.
On the extreme side social media abuse and overuse can lead to amplifying and worsening Narcissistic Personality Disorder, lead to lack of intimacy and anxiety disorders. We don't have to go that far to have social media lose it's luster. Sometimes we are not even willing to admit that we have lost touch of the goal. Social media is "social" it's about building real relationships and improving efficiency through collaboration and community.
In this podcast we discuss many of the route causes and effects of social media abuse and we also discuss 15 Ways to Positively Use Social Media. Here are the solutions in bullet form: (Listen to the podcast for the whole story):
Start culling your stream – racism, whiners, anti-everything people etc.
Proactively decide where you want to be, what your values are and build that community
Share awesome content (passionate)
Make a calendar, daily activities, limit time
Social situations – Decide in advance if you should disconnect from the smartphone
Set a goal when going online
One network at a time open to reduce distraction
Use a tool like Hootsuite to manage the noise and filter
Share who you are (it's exhausting being someone else)
Be aware of the emotional impact – extreme good and bad emotional responses – these are danger signs
No email Fridays – go meet someone, use the phone and avoid the digital
If it's your job to do social media, it's time to set boundaries and get the resources to have digital black out periods
Map out your vital signs. What makes you healthy and productive? Less is more.
Set life goals not social media goals.
Use the internet to get off of the internet
Privacy is a Myth on the Internet
Last week news broke globally that the US Government has unfettered access to most social networks and data stored by them. PRISM is a program/mandate that is supposed to protect the USA from outside threats but Germany and many other members of the EU are deeply concerned. This all began with a leaked PowerPoint outlining PRISM.
My thoughts on the US Government tapping into Facebook, Google, Email etc. I have always assumed that anything I post to the internet and any device I used to access the internet could be compromised by someone either hackers or big brother. (They could also be subpoenaed at any point and many ISP's etc. are legally required to keep the data for years even if you delete it locally).
Obama's own blackberry was taken from him when he first came into office. With all of their technology the US Government still couldn't stop the wrong people from tracking the Commander in Chief – it was a security threat and it took many months before he got it back. If they can't make it safe for him, it's not all that safe for us.
As Canadians we can be spied on by foreign governments – this includes the US – and they can (and do) pass this data onto Canadian authorities and this really violates no privacy laws. India by the way has no such laws – and the mobile carriers can track and use the data of subscribers as they see fit, including GPS information to delivered targeted adds and offers.
We have to stop over-sharing our lives and realize that this "social exhaust" as the UN calls it – leaves a trail. One tweet, one Facebook update, the odd "like" doesn't mean much… but add up hundreds over a lifetime and they tell a very accurate story of who we are. Even digital TV providers like Telus, Rogers or Shaw have the ability  record every minute of TV we watch, what ads we skip and when we watch on TV. This says a lot about us.
American Express can tell when a couple is having marriage problems just by the shift in purchasing patterns. Credit reporting agencies are now looking into social media monitoring is a supplementary way to profile us and the risk (and profits) we represent.
I personally got "served" court documents last year at a Christmas Meetup after announcing my whereabouts on Twitter and Meetup. The gentleman had the decency to be discreet – but it could have gotten awkward. I looked at him and said "I'm surprised it took you this long!" he laughed and let me know that he missed me a few times but was following my FourSquare check-ins.
Get off the Internet
There's this amazing thing called meeting in-person, if it's really that top-secret then hop on a plane and meet the person if you have to – leave your phone at home and take an electronic holiday. Take a walk in the park and talk to your friend about their marital problems or that business deal that can't be leaked until the deal is signed.
If you don't want people to know about it. Don't post it on the internet. Buy a paper journal, pour your heart out and then lock it in a safe if you have to.
I am a huge social media fan, I have built a career out if it. It's for being social, building community, growing ideas into movements and sometimes even into revolutions. Just realize that this whole process is done from within a glass house and act accordingly.
Podcast: Play in new window | Download | Embed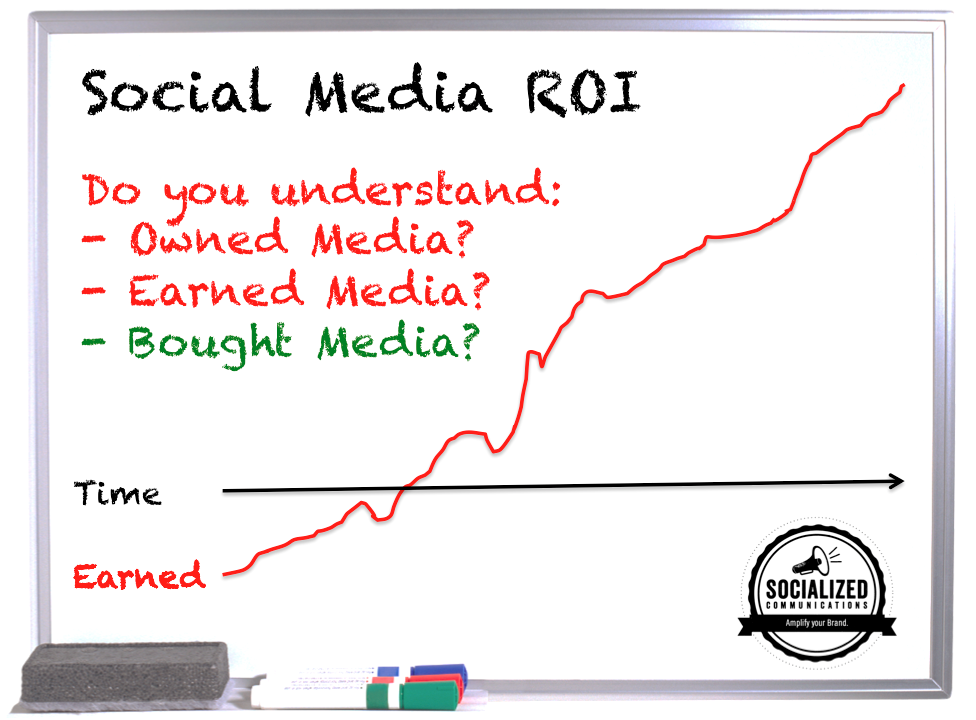 Social Media ROI (Return on Investment), is supposedly a hard thing to prove or measure. The problem isn't the value of social media, or in many cases our approach to getting results – it's about commitment – a good old fashion work ethic and focus on the longterm.
Today's social business podcast discusses the dilema and the needed shift in consciousness required of leaders to win in the social media space.
Social Media ROI takes time and most people – even really smart people in leadership positions (who come from a different era) have a tough time planning more than 3 months into the future these days. When you build a social media presence it becomes an asset, one which increases in value over time but really requires no more input on your 18th month than it does on your first day (solid strategy required of course).
"Social media" as a term sucks. The minute we put the word "media" beside something we start to measure it like our latest newspaper campaign or radio blitz. Most media is disposable and impermanent. The radio ad, print as or email blast has a very finite window for generating results and then that money, well spent or not is gone. We spend our $20,000 for a month long campaign and then to drive more business we have to spend it again next month.
In this podcast we are going to discuss three types of media:
Bought media
Owned media
Earned media
Failing to understand the difference between these three types of media and having the foresight and commitment to build a true media asset for their business is in my opinion one if the single largest roadblocks for most businesses social media success.
Podcast: Play in new window | Download | Embed
Marketing events using social media and amplifying events using social media are two powerful ways to maximize our online and off-line marketing results. In our book Sociable! Stephen Jagger and I talk about the importance of using social media to get off of the internet and build relationships. At Socialized Communications we have developed an entire system and process to do this effectively. We have mapped out the key steps in this social media infographic and podcast to help you succeed at event marketing using social media. If you have some success in applying the steps and principles please let me know! You can download the PDF version of the Infographic here. Please note: LinkedIn events have been discontinued BUT remember to post your event to relevant groups, business pages and the profiles of key people in your organization.
Podcast: Play in new window | Download | Embed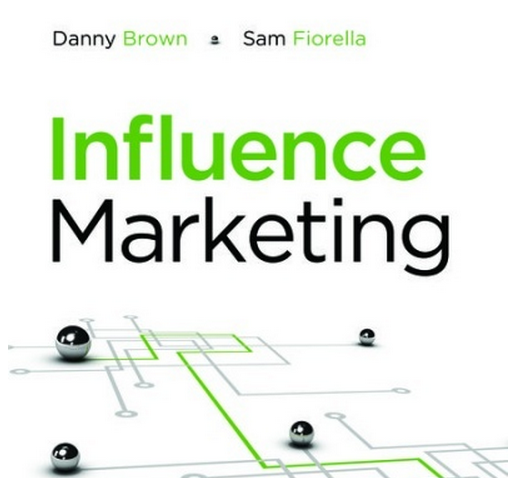 This week I had the great opportunity to interview Danny Brown on his new book co-authored with Sam Fiorella called Influence Marketing. Danny in my opinion is a Thought Leaders' Though Leader – an awesome no BS resource for what really works in social media marketing.
The book launched yesterday globally and you can get it on Amazon in hardcover or Kindle format. According to HubSpot Danny Brown's blog (DannyBrown.me) is the #1 Marketing Blog on the planet. Danny and I have been Tweeting and emailing each other for almost four years and we finally got to connect and do this podcast together
Here were some of the key take-aways from the podcast interview with Danny Brown:
Most concepts of influencer marketing (especially through social media) are incomplete or focused on the wrong audience
Good influencer marketing doesn't start with social media gurus or big influencer, it starts with mapping out what your customer persona is and then identifying who impacts your customer buying decisions
Klout and the many apps like it are great for identifying macro influencers but in many cases aren't helpful identifying the actual micro influencers that directly impact your customer's buying decisions
5 steps to to start doing your influence marketing right
We covered so much in this podcast that you're just going to have to listen to it to get all the information.
Here's a great InfoGraphic on Influence Marketing Sam and Danny just released that really demonstrates how many organizations are struggling with or don't understand the importance of Influence Marketing  (Click here For the High Res Version):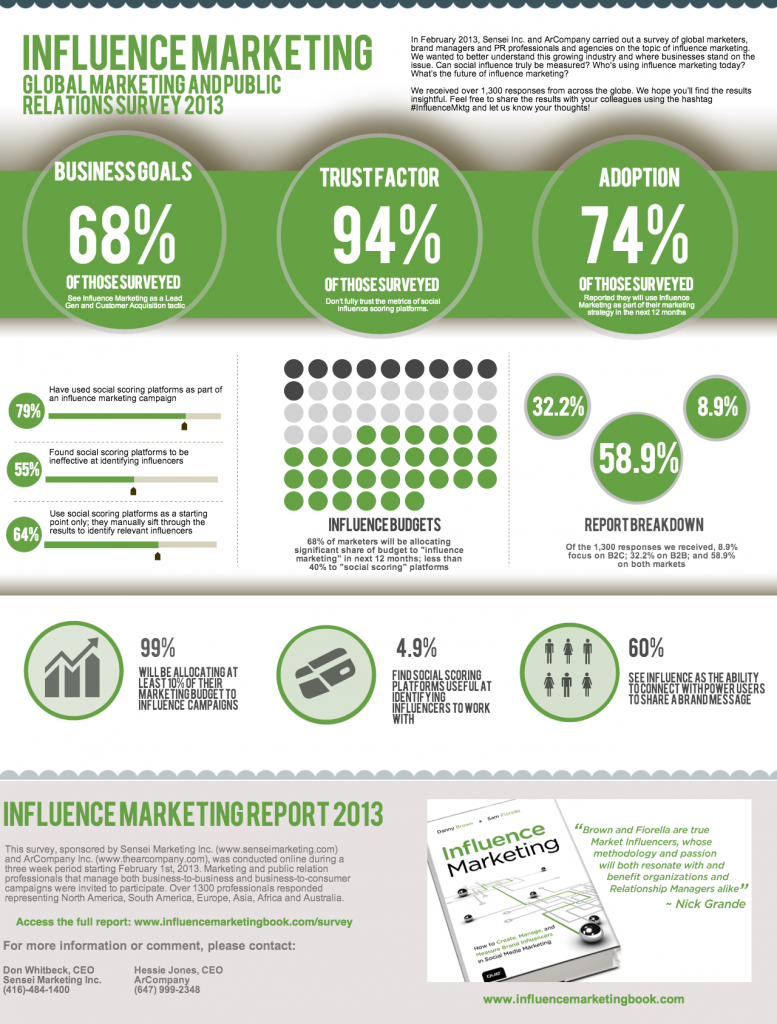 Guerrilla Marketing as Jay Levinson and I discussed in our book Guerrilla Social Media is defined as achieving conventional marketing goals by unconventional means. Ambient marketing is a spin-off of Guerrilla Marketing – you may spend the same dollars but it involves morphing the media and blending the environment and community blurring the lines between ad and viewer making them active participants in in the marketing activity. A couple of these photos may offend… but remember guerrilla marketing focuses on human emotions and depends upon them to take action.
I wanted to personally introduce you to a program that can immediately help you boost your company revenues and personal career. It's said that nothing happens until someone sells something. We teach a lot of companies how to use social media to build brand, community and drive leads to that business… but someone still needs to know how to sell to turn that into revenues.
Working with Langara College, international speaker Bill Gibson of Knowledge Brokers (South Africa) and our team here at Socialized we have put together the ultimate sales training program for new sales professionals and professionals that want to add a revenue generating toolkit to their repertoire. The methodologies in this program have been successfully used and implemented by major sales organizations including BMW, ABSA Bank, Gestetner, Vodacom, Siemens and Ford to name a few.
Here's a quick video we shot where Shane Gibson (me) facilitator of the program  walks you through what you will learn.
Our next program starts soon and here are the dates:
Successful Selling Strategies 
(50203) Jan. 14, 2013
Persuasion, Communication & Relationship Building
(50204) Feb. 12, 2013
Motivation, Closing & Keeping Clients
(50205) Mar. 11, 2013
Sales & Planning Toolkit
(50206) Apr. 8, 2013
Each course is 18 hours in duration held over a six week period and consists of weekly reading, presentations, group discussions and live webinars. If participants can't make the date and time of the live-webinar there will be an opportunity to watch a recorded version. All courses have testing built-in and each participant must have a passing grade in all courses to be eligible for the certificate.
This certificate is awarded to students who have successfully completed all four online courses below.
Successful Selling Strategies
Persuasion, Communication & Relationship Building 
Motivation, Closing & Keeping Clients
Sales & Planning Toolkit
Students will have access to their course on the first day using the Blackboard learning system. For course descriptions of our offerings at Langara College this term, please click 
HERE 
 and then on the orange Course Title. Please note that the CRN is the course number for
registration
.  If you have any questions at all, please email Lynn at
lkitchen@langara.bc.ca
Podcast: Play in new window | Download | Embed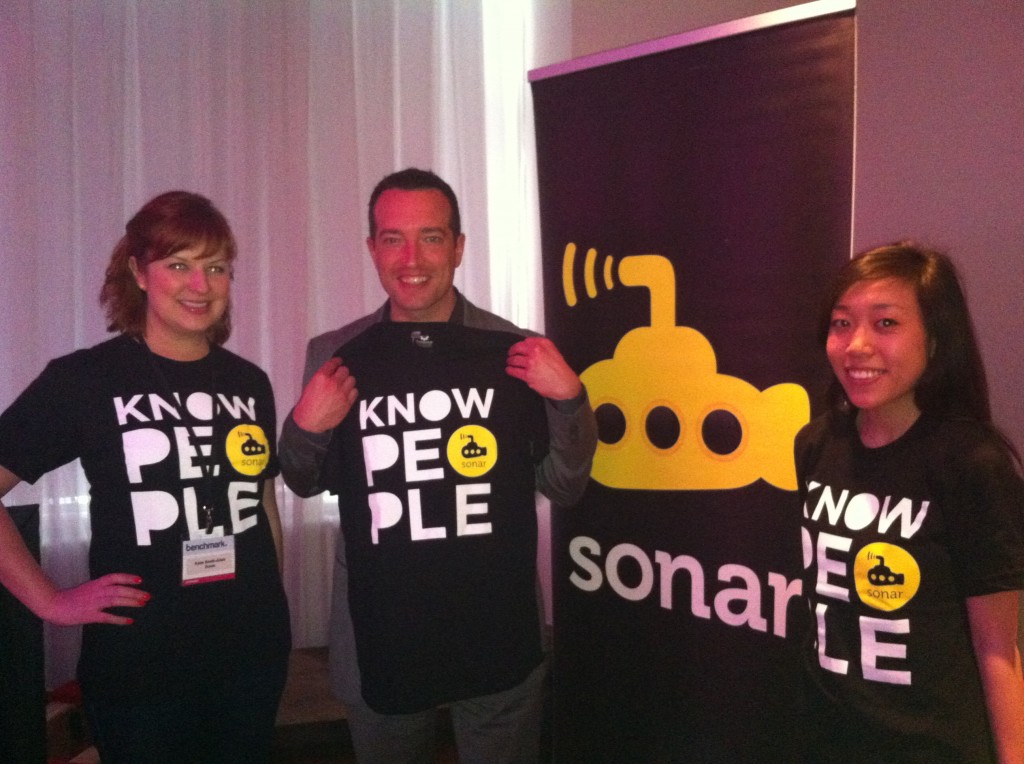 Community in social media is still number one. I posted the following tweet a couple days ago on Twitter and it received quite a bit of feedback and a few retweets:
Social Media Tip: social media scales through community, community grows by relationship building. Focus on people.
I then realized that I needed to expand on the topic. Here's the basic outline of what I cover in todays podcast:
Why community is vital if you want to leverage your social media marketing efforts and get your content and marketing to expand well beyond your own sphere of influence.
Relationships build community, numbers alone don't make a community. People who have an emotional connection with you and your brand are more likely to share your content and interact with you.
Focus on people, even PR has changed. Bloggers and community influencers have now become gatekeepers of communities and your content won't flow into those communities until you connect with those gatekeepers.