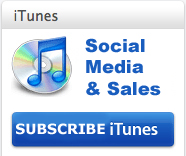 This is a question that I get a lot. I look at a sales professional's prospect list and pipeline and it looks full. Then we begin to ask questions about what criteria has been used to qualify them for our time and energy through-out the sales process. We often find many un-profitable prospects on the list.
Symvolli has done a great podcast on this topic as well (I listened to it and thought I'd post a response via podcast). The key here is it's better to "get real" about what we truly have for opportunities and then build a solid plan to help us get to where we want to go.  The alternative, pushing unqualified leads through the pipeline is exhausting and will have us show up short of quota at the end of the year.
Podcast: Play in new window | Download | Embed

Today's podcast is an interview with Sarah Villeneuve Bundy Co-Founder of 49 Above Marketing a multilingual full service internet marketing firm with clients in Canada, USA and numerous other countries. Sarah was on the show today to share with us how to put together a comprehensive sales and recruiting strategy.  Some of the tools we discussed were Twitter, SEO (Search Engine Optimization) PPC ( pay-per-click campaigns ), blogging, and the power of "Long-Tail" keywords in attracting the right prospects.
Podcast: Play in new window | Download | Embed
I asked the question today on Twitter today:
What do you think about Social Media Phobia? What are executives and business owners afraid of? I had some great responses from people online via Twitter.
| | | |
| --- | --- | --- |
| | GusF @shanegibson I think the big fear is that they have to interact. Also once they say something it's out there, no turning back. | |
| | | |
| --- | --- | --- |
| | eagranieyuh @shanegibson It's a paradigm shift – you can't control the message anymore. Throw in new technology and people get scared. | |
| | KyeGrace @shanegibson I think many think Social Media is the Wild West & in many ways it is…some choose to ride their horse through town some don't | |
| | | |
| | maurylum @shanegibson I think part of phobia is fear that if things "too" personal, will not be professional. Can they co-exist or help 1-another? | |
| | | |
| | | |
| | igorskee @shanegibson wasting money )) | |
| | davemacdonald @shanegibson They are still upholding the illusion that the company owns the brand and that less transparency ensures more control. | |
| | Raize604 @shanegibson "social media" is simply a way to socialize online…some people are just more grounded in real life than online life | |
| | Financial_Plan @shanegibson I think the phobia of social media comes from maintaining a single corporate image, and compliance dep.; bottom-line impersonal | |
| | michaelallison @shanegibson Partly, it's not understanding the value. If they've been successful without it all these years, why start now? | |
| | raincoaster @shanegibson Simple: they are afraid of You and Me and everyone else. That's why they have receptionists. To keep the curtain closed. | |
| | | |
| | OtotheLtotheM @shanegibson Phobia comes from the unknown; Unsure how to implement, think it will take too much $/time, no direct way of measuring impact | |
| | | |
To a large degree the consensus is people are afraid of technology and/or they are afraid to lose control of their brand.  Regardless of whether or not we like it, what people are saying about our brand line, is now our brand.  Getting invovled in social media and learning a few simple tools (Twitter is easier than Hotmail to use) is a lot less painful than not being part of the conversation and/or watching our competitors mop up mind share and wallet share using social media.
I would be very interested in your thoughts on why people aren't willing to dive in sooner than later?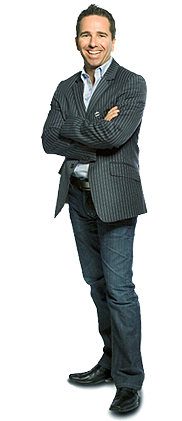 On todays podcast we have Mike Desjardins, Driver of Virtus Inc. talking about "Leading in Turbulent Times."  This discussion took us on a path to discussing everything from Authentic Leadership to Leading Millenials and several key steps CEO's and organizational leaders need to take to succeed.
About Mike Desjardins:
Mike is a graduate of UBC's Sauder School of Business with a specialization in Marketing. Immediately prior to joining ViRTUS as the "Driver," Mike was the President of Purity Water Treatment Products, a company which manufacturers and distributes hot tub and pool treatment products throughout North America with offices in Surrey, Oakville, and San Diego. Under Mike's direction, Purity became the only Canadian based chemical company to have its entire product line registered for sale in the US, distributing to twenty-nine states.
Mike is a health and wellness fanatic, an avid downhill skier, beach volleyball player, and motorcycle enthusiast. His energy and enthusiasm are matched well to his desire to build relationships and help connect the right people together in his ever-expanding network.
Mike's role as the Driver is to focus on strategy, growth, day-to-day operations, and the quest to continually improve every aspect of the experience customers have with ViRTUS.
Podcast: Play in new window | Download | Embed
Click Below to Add to itunes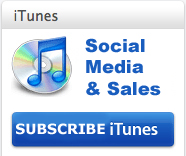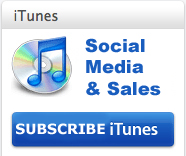 Today's sales podcast is about the law of attraction as it relates to selling to CEO's. It's not about "Can I relate to them?" it's about "how can I make it easy for them to relate to me?"
Podcast: Play in new window | Download | Embed
Authors of the Book Work the Pond Darcy Rezac, Gayle Hallgren-Rezac and Judy Thomson  put out a weekly networking tip.  Periodically I will be posting their tips.  If you haven't picked up a copy of Work the Pond yet I strongly suggest you do, it's on the top of my books to read list for sales people and professionals of any discipline.  Here's the tip for this week:
RSVP Like You Mean It. We recently attended an event–a very popular wine tasting hosted by a large firm. At the end of the evening, we noticed the registration table still had about 15 guest name tags! These were the folks who hadn't bothered to show up. It was a shame because this event had a waiting list. In this day of instant communication, sending a quick email, text message or making a cell phone call would have been an easy way for those no-show folks to inform the organizers that, unfortunately, they had to withdraw their RSVP. Being a no-show simply looks bad. It's your reputation, protect it.

–Darcy, Gayle and Judy

Got a great networking tip for 2009? Share it with us at: info@workthepond.com We are giving away a copy of the audio version of Work The Pond! for the best tip!
I have been using the Sales Style Indicator from the Consulting Resource Group in my seminars and have also managed to set up a considerable network of HR, sales and recruitment professionals that now also use the tool.  Although there is no "ideal style" for a sales professional across the board, in specific types of selling such as retail auto sales or certain types of medical products that some personality styles do seem to succeed with less resistance.
Here's how I use the tool for recruitment and even succession planning:
Step 1 The JSI or Job Style Indicator
I have several senior sales leaders, along with existing sales executives fill out the JSI or Job Style Indicator.  (view a sample report) This will give me a 360-degree view of what the characteristics, attitudes, behaviors and competencies of the ideal sales candidate for that particular organization will most likely be.
It's important to note that based upon organizational culture, geography and the leadership style of the organization that two companies or even divisions will often have varied Job Style Profiles.  Just because you do well selling for BMW doesn't necessarily mean you will fit in at Ford.  In other words successful Ford sales people may have a different profile than successful BMW sales people because of the varying corporate cultures and client demographics.
Step 2 The SSI or Sales Style Indicator (view sample report)


I don't do this profile with every candidate but if I have a position to fill it is one of the last tools I use to find who comes closest to the profile I am looking for.  The Sales Style Profile is one of the most comprehensive and consistent tools I have used for profiling and selection.  Unlike a temperament based tools like DISC or Myers Briggs type tests I find it much more accurate (personal opinion and experience) and it's also less than $50 per assessment.
It is important to note employment law in your region as with some Canadian provinces and some states in America disqualifying a candidate because of personality style can be deemed a violation of the law.  A better way to frame the tool is that you want to understand how they will need to be managed and motivated if they in fact do get the job, the profile itself is not a determinant but a "get to know you tool."
With that said each short-listed candidate fills out a profile online (it only takes 12 minutes ) and then we can compare and contrast how well they are aligned with the JSI, we can also determine based upon style their orientation to team work and how well they will relate to the style of their future sales manager.
From a leadership perspective when I am coaching or managing a sales team by understanding their Sales Style Profile I can save days or even weeks of effort that it would traditionally take to understand what really motivates individual sales people.
My suggestion is even if you're a one-person show, this tool can help you improve your sales process and your approach to relating to clients and prospects.
IMPORTANT NOTE: If you manage a sales team of 20+ sales professionals or are a recruiter, I have access to  a limited number of demo or free assessments  that CRG has made available to me for those that want to test them out and compare them to what they're using now. E-mail me at shane@kbitraining.com to see if you qualify.
I recently received a copy of Five Minutes with VITO. I had already read "Selling to VITO" several years ago and often suggest that sales professionals who want to close big deals read it.  VITO stands for Very Important Top Officer and is in my opinion your most important prospect and target market.  This most recent iteration of Anthony Parinello's sales classic, now co-authored with David Mattson of Sandler Training is a timely, to the point and inspiring read.
Five Minutes with VITO is a must read for those that are frustrated with long sales cycles, corporate dead-ends in the sales process, and pretty much anyone else who is serious about meeting their sales targets.  The book will not tell you where to find CEO prospects, nor will it talk much about key account management or "Closing the Deal." Instead it focuses on the critical 5 minutes with THE senior executive in your sales process, and how to deal with this true decision maker during this "make-you-or-break-you" window of time.
Listen ot my full podcast review below:
Podcast: Play in new window | Download | Embed
Click the book to learn more…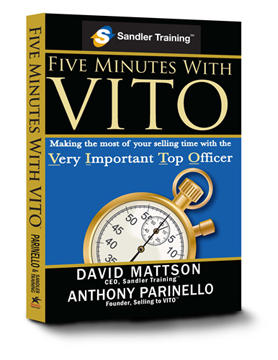 Click Below to Add to itunes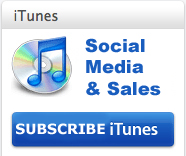 Today's sales podcast is about filling your sales funnel fast in 2009. We all want to exceed our goals for this year and the reality is what we did last year probably won't get us there.  We will need to invest more energy, time, and money and above all think differently about the way we sell and run our business.
Podcast: Play in new window | Download | Embed
Click Below to Add to itunes