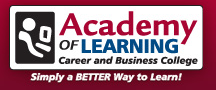 I have been working with the Academy of Learning for over a year to launch this program and it is now available through their network of 145 locations across Canada.
New Program Trains Sales Professionals Who Meet the Demands of Today's Business World
Academy of Learning is pleased to announce the new Sales Professional Diploma program" said Derek Hamill, President of LaunchLife International Inc., the franchisor of Academy of Learning. "Without sales there is no business. Academy of Learning wanted to deliver a first rate diploma program to guide and prepare graduates for top notch sales opportunities, and that's what we did.
Academy of Learning, along with speaker, author and global entrepreneur, Shane Gibson, President of Knowledge Brokers International (KBI), designed the Sales Professional Diploma program with the goal to ensure that every student has the necessary sales knowledge and practical tools to succeed in a sales career.
This program is based upon KBI's methodologies that have been implemented and used by leading business organizations such as SIEMENS, Old Mutual, The Certified Management Accountants of Canada, the Vancouver Board of Trade and dozens of manufacturers and leading financial services companies. Over 100,000 people in the last 10 years have attended KBI's programs in Canada, USA, Southern Africa, South East Asia, the Middle East and South America.
This program will prepare graduates with the right skills to excel as a sales professional.
Some of the key courses and areas of focus in the program include: Principles of Selling, Business Presentations, Professional Selling, Business Negotiations & Contracts, and Business Law and Ethics. Graduates will be prepared with the right tools for lucrative sales careers in disciplines such as inside sales, outside sales, key account management, retail and large business to business sales careers. This program is ideal for individuals entering the workplace for the first time, re-entering the workplace, or current jobholders who want to upgrade or get formal recognition as a sales professional.
Labour conditions for the sales profession have remained consistent. Jobfutures.ca indicates that there is a broad variety of career opportunities in sales in fields such as advertising, wholesale, publications, hospitality, entertainment, travel, as well as in the telecommunication industry. Companies need to be competitive and that means having the right sales person who knows how to win accounts and maintain business relationships.
A labour analysis conducted by Academy of Learning shows sales positions are still key requirements in the workforce. Additional research relating specifically to the sales profession research found that:
Graduates of sales related programs can expect a salary at a mid to slightly higher than average annual salary.
The employment outlook in sales is at a good level for the coming year.
The Globe and Mail newspaper stated that employers are having difficulty filling Sales Representatives positions.
72% of those with previous work experience found a job within one month of graduation.
45% of respondents in the Canadian Professional Sales Association study on "The State of the Sales Nation" stated that finding good sales people was very challenging.
According to Rob Simas, Director, Academic Division at LaunchLife International, "the labour market findings allowed us to develop a comprehensive and focused Sales Professional Diploma program, designed to meet the outcomes and objectives of program standards used by many of the community colleges, without sacrificing vocation and integrity."
Mr. Simas concluded by saying, "We are pleased to provide a program to individuals looking for a well-rounded introduction to sales. We are confident that this program will open the door to entry-level positions within the exciting and rewarding field of sales."
Today's podcast comes from a question submitted to me by Dave Macdonald via twitter (@davemacdonald).  Here's what he asked: "What are some sound strategies to ensure that positive or negative momentum doesn't result in purely transactional behaviour?"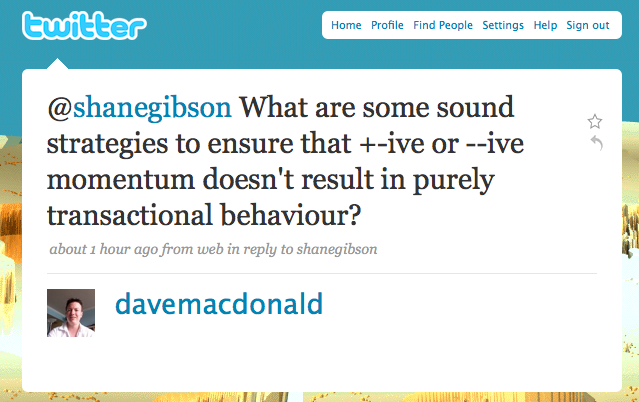 It's an interesting question. Falling into being transactional when things are going well or when things are not going well is a bad long term sales and business strategy.  Non-transactional selling is relationship based, focused, purposeful and customized for your client and market. I answered his question via podcast. If you have a sales question you want answered follow me on Twitter.
Here's today's podcast:
-
Podcast: Play in new window | Download | Embed
-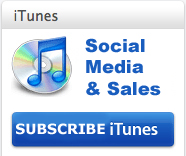 I read a blog entry posted by @salesbloggers via Twitter the other day and it inspired this podcast. The entry by Steven Rosen claims that sales training is a non-revenue generating activity. Great sales training is just that, it gives sales professionals more efficient approaches and processes to close deals.
If you could pull together your sales team for three hours, give them just three things to implement that would increase their efficiency by even 5% your Return on Investment over the next 90 days would be worth much more than the 3 hours they spent out of the field. In addition to this, I found the blog entry to be another one of many coaching versus training blog entries. Why can't we all just get along?
Organizations that really have their sales performance strategy together will be driving forward with both training and coaching working synergistically. Each plays and important role in maintaining competitiveness, motivation and retaining star players. Have a listen to my rant on this topic:
Podcast: Play in new window | Download | Embed
-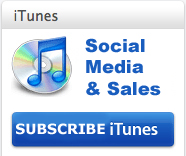 Many people talk about the sales pipeline.  I have heard many people comment on the fact that they have a lot of business in the pipeline. When prodded further they can't tell me how strong their relationship is with each client. Even fewer people have a method of measuring where they are at.  You just can't predict when a deal will close unless you have a handle on the relationship. Have a listen to today's podcast:
Podcast: Play in new window | Download | Embed
-
This video is from a seminar I delivered to the Vancouver Board of Trade on Selling and Succeeding in Turbulent Economic Times. A good portion of the seminar focused on how to use social media and social networking in the sales process.
Your thoughts and feedback would be greatly appreciated
…social networking sites and social media including FaceBook, Linkedin, and Twitter for cancer, heart attacks, lupus, dementia and more?
As a sales performance specialist, author, speaker, and someone who loves connecting people; I'm one of the biggest proponents of networking and socializing. Yes I'm referring to non-sterilized out from behind the computer connecting with real genuine people.  If that's true then why defend social networking and social media? After all, most of my clients pay me to teach their people to teach them how to network, prospect, cold-call, present, handle objections, and then close the deal. I make money from promoting this way of doing business. I like this way of doing business, I'm good at it.
So why? Why defend or promote the medium?  I'm one of those people that is totally open to other people's opinions, in fact rarely do I debate with or correct people, even if I feel they may be wrong. Unless of course what they're talking about keeps them in an negative or unhealthy space, even more so if they're affecting other people.
I have had several people forward me links to an article recently that I think presents a very one sided and one dimensional view of a very multi-dimensional tool and movement.  What I'm talking about is a recent article posted in The Register. It's at best a one-sided article making an extreme interpretation of an article released in the journal of the British Institute of Biology this past February 2009.
The article in The Register blames social networking sites and social media including FaceBook, Linkedin, and Twitter for cancer, heart attacks, lupus, dementia and more.  Why not blame it for the recession as well? (The ironic thing is the article at the bottom encourages people to "share it on Facebook" or to "digg" it.)
There's some really bad assumptions made. You can read the original article and the study (PDF) and judge for yourself.  Number one most of the data in the article and the studies cited were from studies conducted observing people for a period of years leading up to 1998! What a leap!
Connecting internet usage in 1998 prior to the advent of Facebook, Twitter, Linkedin, Blogging, Youtube, Skype, Google was practically an unknown entity.  The study that most of these extrapolations were based upon came at a time of dial-up, slow-broad-band, and Yahoo Chat!, I almost developed an ulcer myself just waiting for the java applet in Yahoo! Chat to load as my Windows OS and first generation Toshiba Satellite creaked and groaned in protest.
Digging up and using old data to condemn platforms that have only existed for less than 5 years is a stretch. In fact a new study that just came out in 2009 out of Taiwan cites that blogging, may make you happier. (Study via Andrew Devine on Twitter) Doctor Ben Goldacre in a recent blog entry shared several counter studies from well known scientists that refuted the Register article as well:
Many of them do not support Dr Sigman's theory. These are the ones he completely ignores.

For example:

1. Caplan SE published a paper in 2007 entitled: "Relations among loneliness, social anxiety, and problematic Internet use." Dr Sigman did not quote this paper in his article. Why not? "The results support the hypothesis that the relationship between loneliness and preference for online social interaction is spurious."

2. Sum et al published a paper in 2008 with the title: "Internet use and loneliness in older adults". Dr Sigman chose not to quote this paper. Why not? I don't know, although it does contain the line "greater use of the Internet as a communication tool was associated with a lower level of social loneliness."

3. Subrahmanyam et al published a paper in 2007 called "Adolescents on the net: Internet use and well-being." It features the line "loneliness was not related to the total time spent online, nor to the time spent on e-mail". Dr Sigman ignored it.
What is interesting is these studies are done in this decade, not in the 90′s.  Overall this in my opinion is just an opinion and people are entitled to them. The study was a jumble of other studies mashed together. We all know that statistics can be spun in any direction to support just about any conclusion.  Another good blog and retort of The Register article can be found here by Mind Hacks.
Here's what's most dangerous about buying into far reaching claims that sending your Granny a video over Facebook will kill her: It will keep you from enjoying all of the benefits that are attached to using these tools properley.
Anything used to excess is bad. Yes MacDonald's, Beer, Sunlight, all will kill you if you use them to excess.  Social Media and Social Networking if used properly can help you break the ice and make connections with people in your community or across the globe.  Most people on Facebook, Twitter, and Linkedin who really jump in and use them (not dip their toe in the water and condemn it but actually try it) will have most likely attended events, had lunch, done business and even collaborated to help a charity using the tools.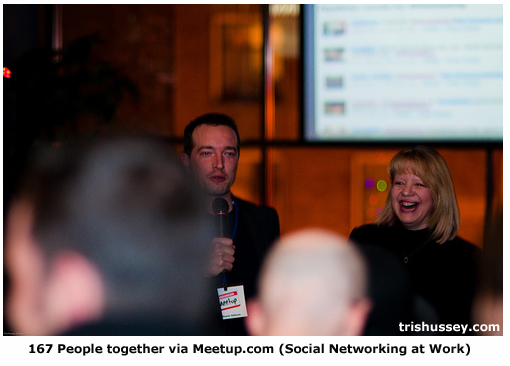 These tools don't replace networking, from my experience they leverage your networking efforts if you use them well.  Before people blamed the internet for anti-social teenagers they blamed Metallica and before that they blamed Bob Dylan (as I digress).
In their book "groundswell" Charlene Li of Forrester Research and Josh Bernoff (Published by Harvard Business Press) state that "this movement can't be tamed.  It comes from from a thousand sources and washes over traditional businesses like a flood.  And like a flood, it can't be stopped in any one place.  Often it can't be stopped at all. This is the movement we call a groundswell. And while you can't stop it, you can understand it. You can not only live with it: you can thrive in it."
Maybe people are just afraid.
I personally think I will stick with Forrester Research and Harvard for my data on the benefits of Social Media and Social Networking. Let's bring this back to the beginning though; I love people, I love networking and building relationships, I make money teaching other people how to do that. I like these technologies because they can accelerate that process. I suggest that you do both, not one or the other.
Criticizing Twitter and saying it's unhealthy is like saying "hammers are bad," yes it's true they have been misused, been responsible for many broken thumbnails, even murder. A hammer is just a tool, it's how you use it.  Don't fall in love with any of these tools. Use them to enhance your effectiveness.  I have met no less than 300 people face to face in that past 6 months that I first met through Facebook, Twitter, Linkedin or Meetup. The founder of Builddirect.com Jeff Booth originally connected with me after reading this blog. Jeff and I see each other every week now in person, and we follow each other on Twitter.  How is that unhealthy?
I would really like to hear readers thoughts on this and any stats for or against my opinion.
As they say in Nova Scotia SOCIABLE!
Another great tip from Darcy, Gayle and Judy. I like this one. I don't know how many times I've been at a function and someone has interrupted a great conversation. All three people can lose. Here's what they have to say:
Networking Interruptus. Here is a very typical networking situation: Sam and Salima are talking and someone comes over, interrupts, and proceeds to talk only to Sam. You can picture Salima's expression! What should have happened? Let's start by saying that sometimes you do have to squeeze into the conversation. But barging in and completely ignoring the other person is not how to do it. Instead, the person should have entered the conversation by saying "Sorry to interrupt, but do you mind if I just have a quick word with Sam?" The interrupter should then remember to keep the circle open so Salima is not left hovering. Most conversations aren't 'spy-worthy' so everyone can be included. Besides, if it is highly personal it really shouldn't be discussed at a networking event.

– Darcy, Gayle and Judy

Got a great networking tip? Share it with us at: info@workthepond.com We are giving away a copy of the audio version of Work The Pond! for the best one!