I had the fantastic opportunity to spend several days with Jay Levinson (twitter) and his wife Jeannie while I was in Santiago Chile this week.  Jay and I both spoke at the Annual Sales and Marketing conference put together by Seminarium, the leading provider of executive business education in South America.
Jay Levinson has sold over 20 million books on Guerrilla Marketing making him one of the top selling marketing authors in history. Following is a brief video interview I did with Jay on Guerrilla Marketing.
I'm subscribed to Darcy Rezac's (Twitter) Networking Tips. He's author of "Work the Pond" the definitive guide to networking in business and in life.  Here's this week's tip:
Trucker Network. We are firm believers in the power of business cards, and the following story reaffirms why everyone in your company needs cards. Last week Darcy heard this story about a guy who owns a trucking company who decided to give all his truckers business cards. Soon, his company's business cards were posted on truck stop cafes and gas stations across the continent. The result? A 20% increase in business! And there was another interesting thing that happened–the drivers started dressing better, looking sharper. Why would that be? These guy and gals had never been given business cards before, and if we think back to the time when we received that very first box of business cards, there was a certain feeling of pride, status and belonging. There were two wins for this owner because of his simple investment in business cards.

– Darcy, Gayle and Judy

To read a story from Work the Pond! about giving cards to everyone in your company go to: www.tiny.cc/shepa
This week I made a statement on Twitter saying "Find your voice and then your tribe will find you."  I got several responses and one of them as a good question. The question was:
That's a great question so I thought I would answer it in the form of a podcast today.
-
-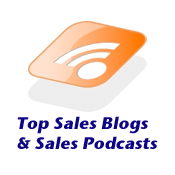 This week was a bit of a chore for me as far as devoting time to read other blogs and listen to podcasts. Stephen Jagger and I have been busy with our latest project and a lot of my time has been spent on marketing and technology orientated sites.   With that said there were several blogs that did leave an impression on me. Here's a quick list of what I found to be notable entries on the sales blogosphere this week.
#1) This is actually a live feed of multiple sales bloggers from around the globle. The World's Top Sales Bloggers List is a great place to discover new sales bloggers and podcast producers.
#2) Dave Kurlan put together a great sales management checklist of must have attibutes for sales leaders and managers.
#3) Kevin Eikenberry posted a good list of 5 ways to do some spring cleaning to your life.  Good tips for those needing to refocus.
#4) Paul Espinosa talked about how critical it is for organizations to get good ar hiring good sales managers in his post on "Sales Managers – The Real Role."
#5) The guys at the Sales Roundup Sales Podcast put together a great show on "How to price what you sell."
#6) George Petri from Symvolli posted a sales podcast on "B2B Relationships Don't Have To Be Lost – Continuous Contact Doesn't Mean Customer Stalking." Great stuff on creative follow-up.
#7) Bill Caskey and Bryan Neale put together a podcast on getting to and dealing with decision makers.
#8) Rick Cooper: The Fortune Is In the Follow Up was another podcast that I enjoyed.
Mack dropped by this blog today and made a comment about Stephen Jagger and I writing our book in 90 days. We felt is was critical that we published this new book on how social media and social networking as soon as possible.
Number one Sociable! and it's principles are needed right now by most of our collective clients.  If we waited a year to release it, and went the traditional book publisher route we would be hypocrites for saying "the rules of business have changed but we are going to write, distribute, market and roll-out our book basically the same it has been done for years."  So we broke a bunch of rules, and we also set some big aggressive goals that are going to create some real momentum.
Here's what Mack had to say:
Undoubtebdly you guys are both experts, but a book in 90 days? As a consumer I am a lot less interested in the book as it seems like something rushed. For you to write three books in a year is a great achievement but as a reader I would prefer one Excellent book in a year instead of three that were quickly banged out.  Maybe my assessment is wrong, I'd love to hear why. (Original comment here)
I would side with Seth Godin on this when he said:
Blogs have eliminated the reason for most business books to exist. If you can say it in three blog posts and reach more people, then waiting a year and putting in all that effort seems sort of pointless. The chances that your effort will be rewarded with income in proportion to the time you put in are pretty low. (See the full post at Seth Godin's Blog)
In order to create ROI for the writer and be relevant to the reader the way books are written, marketed and revised must change. Here's my full response via video (please weigh in and add comments, I really want to know what my readers feel about this subject):
I believe that CRM or customer relationships management software is going to be going through some major changes in the next 24 to 36 months.  Not all organizations will have a need for this change, but for those of us who will benefit from this next generation CRM it is an exciting development. Jeremiah Owyang was one of the first people I heard talk about it.
What I am talking about is real time, permission based data on clients that will have the potential to tell us everything from what time of day they are most likely to answer a twitter comment from us to what events they are attending and what brand of TV they prefer or "favorite."
This data is available on most contacts you have if you are connected to them on Facebook, Twitter, and Linkedin but the challenge is managing the noise and the chaos to hone in on the events, preferences, and people that matter most to your sales, networking and community building efforts.
A comment made to me on Twitter just moments after recording this podcast was:
From: @Raize604 @shanegibson it's also more high maintenance CRM which makes me wonder if its worth it" (He was referring to all the trouble with watching clients and prospects on multiple networks)
A properly engineered and formatted Social CRM can pull all of this data for you, filter it, help you focus on a target group and tell you when specific people or groups are most responsive to what messages in what mediums.  Here's today's sales podcast on Social CRM:
Podcast: Play in new window | Download | Embed

I picked up my copy of Leadership Lessons of the Navy Seals today and it really got me thinking about how casual or loose most sales teams and organizations are. If I was to go into battle (so to speak) how many sales people that I know would I actually bring with me? Who could I count? Who can count on me?  Today's podcast is about how sales management and sales professionals can learn from the leadership lessons of the Navy Seals.
Podcast: Play in new window | Download | Embed
Today's podcast is about applying 5 easy steps to increase the momentum in your business or sales process.  If you have been going through the motions or not feeling motivated today's podcast will hopefully give you a boost.
Podcast: Play in new window | Download | Embed
I'm pretty fired up. Stephen Jagger and I managed to hit our goal of writing our book "Sociable!" in 90 days.  Now for our next goal which is to produce and launch it in 60 days.  That means going over it with our editor, finalizing our book cover design and approaching the three people we have narrowed down that we would like to write the foreword. One in particular I'm waiting until the editor is done before showing him the book/draft.
Sociable! Is about "How social media and social networking are turning sales and marketing up-side down."  This book idea really began as a discussion shortly after I interviewed Stephen Jagger for my sales podcast on "Twitter and GrandCentral.com." Then in January I shared with Steve my goal to write three more books this year and when the topic of Social Media for Sales People and Entrepreneurs came up we quickly decided that we should do it together.  We will also be sharing with our readers how we have managed to write a book in 90 days at some point in the future.
Based upon my experience and the collective experience of the team at Knowledge Brokers International we have seen sales evolve to a true profession. With that said I also feel that sales is broken, a lot of the old approaches such as cold calling or marketing at people versus engaging them are becoming less and less effective (this prompted my podcast last week on "how to avoid cold calling").
The bare bones pre-launch website for Sociable! is up and you can sign up to hear more about upcoming seminars, events (usually involving beer and social media sales types), at the site.  We will also be selecting about a dozen people to review the book in a protected blog where you will be able to make comments and add your thoughts.  Some of those will be included in the comments section at the end of each chapter.
After spending 8 hours today finishing these Chapters off, I'm done writing for a while.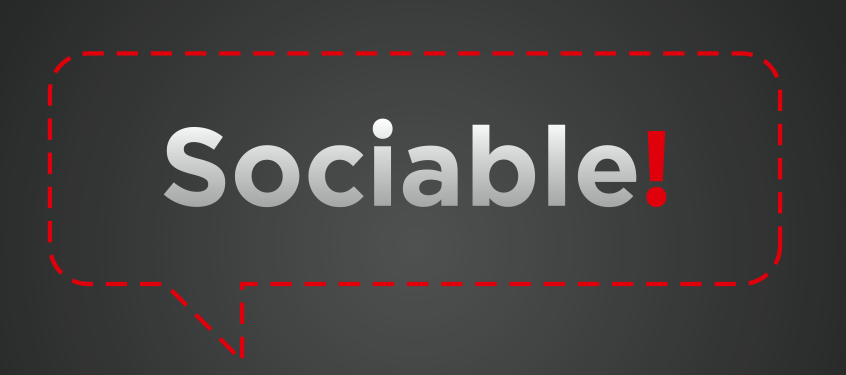 Mike Desjardins (http://twitter.com/mikedesjardins) interviewed Shane Gibson on Mike's Video Podcast on how CEO's can effectively use Twitter.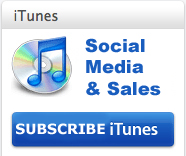 Today's podcast is possibly about why your prospects aren't calling you back.  I've created a bit of a monster, several events here in Vancouver and abroad where I have been telling people that attending events like The Vancouver Sales Performance Meetup, various Vancouver Board of Trade Functions, Tweetups and industry functions is how to grow business. This is not true. It only works if you're doing it the right way.
Some once said part of success is just showing up. To add to this it's about HOW YOU SHOW UP. Have a listen (Be warned this one may offend those who don't enjoy sarcasm):
Podcast: Play in new window | Download | Embed