I wanted to personally introduce you to a program that can immediately help you boost your company revenues and personal career. It's said that nothing happens until someone sells something. We teach a lot of companies how to use social media to build brand, community and drive leads to that business… but someone still needs to know how to sell to turn that into revenues.
Working with Langara College, international speaker Bill Gibson of Knowledge Brokers (South Africa) and our team here at Socialized we have put together the ultimate sales training program for new sales professionals and professionals that want to add a revenue generating toolkit to their repertoire. The methodologies in this program have been successfully used and implemented by major sales organizations including BMW, ABSA Bank, Gestetner, Vodacom, Siemens and Ford to name a few.
Here's a quick video we shot where Shane Gibson (me) facilitator of the program  walks you through what you will learn.
Our next program starts soon and here are the dates:
Successful Selling Strategies 
(50203) Jan. 14, 2013
Persuasion, Communication & Relationship Building
(50204) Feb. 12, 2013
Motivation, Closing & Keeping Clients
(50205) Mar. 11, 2013
Sales & Planning Toolkit
(50206) Apr. 8, 2013
Each course is 18 hours in duration held over a six week period and consists of weekly reading, presentations, group discussions and live webinars. If participants can't make the date and time of the live-webinar there will be an opportunity to watch a recorded version. All courses have testing built-in and each participant must have a passing grade in all courses to be eligible for the certificate.
This certificate is awarded to students who have successfully completed all four online courses below.
Successful Selling Strategies
Persuasion, Communication & Relationship Building 
Motivation, Closing & Keeping Clients
Sales & Planning Toolkit
Students will have access to their course on the first day using the Blackboard learning system. For course descriptions of our offerings at Langara College this term, please click 
HERE 
 and then on the orange Course Title. Please note that the CRN is the course number for
registration
.  If you have any questions at all, please email Lynn at
lkitchen@langara.bc.ca
I have been a little too busy over the past 3 months. 20 seminars and training sessions, a half-dozen new clients for our social media agency and of course family time! I have a number of new podcasts in the que for you over the next 60 days but I thought I would re-ignite my blogging efforts by sharing a new video I just posted called "7 Steps to building a Social Business." Also you can also check out our Socialized! Agency Blog for new and breaking news on the social media space. Enjoy!
Also Consider Gannon University Online MBA Programs as another way to build success in the business world. Before you get social a business foundation really helps.
Podcast: Play in new window | Download | Embed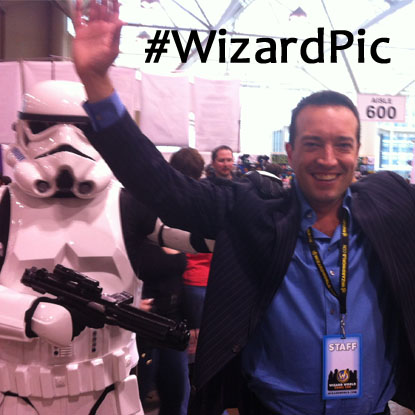 At Socialized! our Social Media Agency we have had some incredible opportunities over the past year to work with brands such as the Ford Dealers Association of BC and Alberta, the Certified Management Accounts, CGA BC, CGA Canada and the Make-a-Wish Foundation. However…even producing the week long event "Social Media Week Vancouver" did not prepare us for the passionate, loyal and often opinionated fans at Wizard World Comic Cons. This is a relatively new adventure for us but this podcast reviews 5 social media lessons I have learned (or re-learned) so far:
5 Lessons (Listen to the podcast for a full explanation):
Tapping into a Tribe is much better than building one
When people know you're listening they talk, share, tweet, like and follow
Amplify the moment
Run contests to find influencers
Partner to expand influence
Here are some of the links and resources mentioned in the podcast:
Wizard World Comic Con Sites and Resources
Social Media Monitoring:
Socialized! Social Media Agency
These are the 7 Rules of Engagement from Sociable! (http://fb.me/sociablebook) that Stephen Jagger and I developed almost 2 years ago… and the rules are now more important than ever! Enjoy! – Shane Gibson.
I recently delivered the keynote speaker address to CDC Software's CRM conference in Las Vegas. This is one of the most recent social media for sales professionals talks I have done and it' not just a promo clip. Here's the full 41 minutes on "Going Social with CRM – How Social Media is Turning Sales Upside-down:
Here are the slides to go with the presentation:
Shane Gibson (@ShaneGibson) is a sales and social media speaker who has addressed over 100,000 people on stages on three continents over the past 15 years. He is also co-author of Guerrilla Social Media Marketing and Sociable! How Social Media is Turning Sales and Marketing Upside-down. When he's not speaking or Tweeting he is in the social media trenches working with his clients as Chief Social Officer for Socialized! Ltd. a social media agency and training organization.
Podcast: Play in new window | Download | Embed

Today's podcast is a little different than most. It outlines the upcoming Social Media Week in Vancouver that my team and I at Socialized! are putting together (with some massive help from our community, sponsors and our advisory board). I will posting a full text outline of this as well on the Social Media Week Vancouver blog shortly. In the meantime, have a listen and if you're anywhere near Vancouver we would really like to have you attend, sponsor or even speak.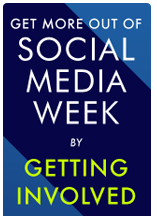 Stephen Jagger and I presented this weekend at the Banff Western Connection on how to get Sociable! and use social media to drive business as a Realtor. Because real estate is a hyper-local marketing game social media has many powerful applications. Here is our presentation:
I wanted to give you a quick update on what have been up to. I will be touring several cities in Canada this month and will also be available to speak to your association or Meetup group on Guerrilla Social Media Marketing as I travel.
Here's the info on events:
November 17th 2010 – Guerrilla Social Media Marketing – Toronto, ON Hosted by The Toronto Board of Trade – Media Sponsor Techvibes.com
Details:
Guerrilla Social Media Marketing;
TURN YOUR SOCIAL MEDIA MARKETING EFFORTS INTO PROFITABLE GUERRILLA CONQUESTS
In today's dynamic market environment, it's important to differentiate your business and capture the attention of your audience. Join Shane Gibson, co-author of Guerrilla Social Media Marketing and Sociable! to learn how to ensure your business stands out from the crowd.
This unique session will offer you insight into:
* The top ten attributes of a guerrilla social media marketer
* How to tap into large influential networks online and offline
* The power of nano-casting and nano-marketing
* How to develop and manage a social media marketing campaign
* Five strategies to help you maximize social media ROI
Click here to register for this event
Address:
Radisson Hotel Toronto East
55 Hallcrown Place
Toronto, ON
M2J 4R1
For more information, click here to download the event PDF.
Details:
If you want to know what happens when Guerrilla Marketing meets Social Media please join us in Calgary's business and social media community for a unique book launch event and social mixer hosted by Shane Gibson, author of the new book Guerrilla Social Media Marketing.
Register on Facebook: http://www.facebook.com/event.php?eid=170754506275099&index=1
Register on EventBrite: http://guerrillamarketingcalgary.eventbrite.com/
Details:
If you want to know what happens when Guerrilla Marketing meets Social Media please join us in Vancouver's business and social media community for a unique book launch event and social mixer hosted by Shane Gibson, author of the new book Guerrilla Social Media Marketing.
Register on Facebook: http://www.facebook.com/event.php?eid=137198492998189
hRegister on EventBrite: http://guerrillamarketingvancouver.eventbrite.com
For sponsorship, media and volunteer details please contact:
Twitter: @shanegibson
Important note: We are looking for Meetup.com organizers and Tweetup hosts for more launch party events in Calgary, Vancouver, Regina, Montreal, Halifax and Toronto (GTA). Send us an email or a tweet if you're interested in helping or hosting an event.
November 29th, Toronto, ON – Shane Gibson speaks on Guerrilla Social Media Marketing at the Real Estate Marketing Summit
This one-day educational conference has been designed by Realtors® and for Realtors® who want to grow their business online.
Realtors® are also eligible to earn 3 CE credits during the conference!
Mortgage brokers, lawyers, accountants, service providers and other real estate professionals and are also welcome to participate to better understand how online and social media marketing can be used to grow their business.
Register and read more by clicking here.
Podcast: Play in new window | Download | Embed
There are many aspects to success in social media. Having a solid goal, knowing your core target market and of course monitoring social media conversations and your brand. Producing great content and engaging community are also vital. All of this has to be grounded in a solid implementation plan in order to work over the long term. A goal, great content, and community engagement are not enough to succeed using social media as a marketer, sales person or entrepreneur. We also need to ensure that we are consistent in our approach, message and community involvement.
Today's podcast is about the importance of a social media calendar for individuals and organizations. I have also provides a social media calendar template that Jay Levinson and I developed for Guerrilla Social Media Marketing.
Have a listen, download the sample social media calendar and then let me know how it works for you.
Download the sample Social Media Calendar (WORD) and Social Media Calendar (PDF)
Just kidding… but he does need skates

Ever thought of dropping everything to chase a dream?
We all would…. as long as it fit in to our busy schedules. BUT who has the time or the energy?
I was chatting with Steve Jagger, my co-author for Sociable!, and he shared the new adventure his younger brother Kevin has undertaken.
I had spoken with Kevin just a few months ago, at the time he was working for a US college media firm after putting in his dues on Bay Street as an investment banker. Turns out I was a little out of the loop.
After watching the Vancouver 2010 Olympics, Kevin has decided to quit his job and attempt to compete in long track speed skating with the ultimate goal of trying to make the Canadian National Team.
Crazy right?
What makes it only slightly crazier is that Kevin has never even competed in speed skating and up until the time of writing has yet to step on Oval ice!! Talk about bold.

One thing I did not realize is speed skating is not cheap – especially when you have to commute to Calgary to compete (the ice at the Richmond Oval has been removed), hire a full time coach and get custom made skates & blades.
As a way to support himself, Kevin has started a great blog that follows his journey from the cubicle to the ice. The blog is aptly named: Long Track Long Shot (http://www.longtracklongshot.com).
If you want to support Kevin on his journey he is selling t-shirts to help raise funds to buy his first pair of custom skates. For $25 you can help Kevin and even get the t-shirts delivered by Kevin on his bike! (for those of you living in the Lower Mainland). You can order for the next 48 hours if you want to support his vision.
Here's a video of him training:
Anthony Caridi of KasuFunding.com met with me a month ago and shared with me a great vision. His goal was to run an online social media campaign to raise funding for the Make a Wish Foundation. Globally Make a Wish grants a child's wish every 40 minutes. Most of these children are very ill, many of suffering from life threatening illnesses. The stories are both heart warming and gut wrenching for me. (See some recent wishes here) Being a parent and knowing the innocent bliss that most of our kids live in, it's hard to see children live with such hard realities. I'd like to ask you to donate a small amount, the goal is not to have a few big companies cut big checks. The goal is for all of us just to donate $20 and invite a friend. Through the power of our online social networks, blogs and Twitter accounts we hope to prove that a whole bunch of little contributions by a large community can make a huge difference. Click through below to learn more: