I wanted to personally introduce you to a program that can immediately help you boost your company revenues and personal career. It's said that nothing happens until someone sells something. We teach a lot of companies how to use social media to build brand, community and drive leads to that business… but someone still needs to know how to sell to turn that into revenues.
Working with Langara College, international speaker Bill Gibson of Knowledge Brokers (South Africa) and our team here at Socialized we have put together the ultimate sales training program for new sales professionals and professionals that want to add a revenue generating toolkit to their repertoire. The methodologies in this program have been successfully used and implemented by major sales organizations including BMW, ABSA Bank, Gestetner, Vodacom, Siemens and Ford to name a few.
Here's a quick video we shot where Shane Gibson (me) facilitator of the program  walks you through what you will learn.
Our next program starts soon and here are the dates:
Successful Selling Strategies 
(50203) Jan. 14, 2013
Persuasion, Communication & Relationship Building
(50204) Feb. 12, 2013
Motivation, Closing & Keeping Clients
(50205) Mar. 11, 2013
Sales & Planning Toolkit
(50206) Apr. 8, 2013
Each course is 18 hours in duration held over a six week period and consists of weekly reading, presentations, group discussions and live webinars. If participants can't make the date and time of the live-webinar there will be an opportunity to watch a recorded version. All courses have testing built-in and each participant must have a passing grade in all courses to be eligible for the certificate.
This certificate is awarded to students who have successfully completed all four online courses below.
Successful Selling Strategies
Persuasion, Communication & Relationship Building 
Motivation, Closing & Keeping Clients
Sales & Planning Toolkit
Students will have access to their course on the first day using the Blackboard learning system. For course descriptions of our offerings at Langara College this term, please click 
HERE 
 and then on the orange Course Title. Please note that the CRN is the course number for
registration
.  If you have any questions at all, please email Lynn at
lkitchen@langara.bc.ca
Podcast: Play in new window | Download | Embed
Today's social media podcast is part 1 of a 7 part series on assessment. Before any major endeavor we need to take inventory of our assets, attitudes, and liabilities. Working with everyone from one person businesses right up to fortune 500 companies I have developed a social media assessment process that helps take that inventory. It's a work in progress and in it's present form has already helped me develop strong direction and focus with my clients. I'm sharing this process to help my readers and listeners, and also of course to get feedback — what do you like? What am I missing?
This is a process we developed working with our clients at Socialized! and it takes an inventory of the following:
Your existing website: Is it socialized with a blog, integrated with the major social networks and well optimized for search engines?
Your social profiles: Are you maximizing the use of the major social sites that are relevant to your audience. This entails not just creating content but having relevant conversations and engaging?
Social Media Policy: Do you have a personal or corporate social media policy that fosters a social culture and creates accountability?
Social Media Plan: Do you have a strategic plan for launching and sustaining focused social media communications.
Trained staff: Is your team trained in the rules of engagement and in the technical aspects of the tools they will use?
Integration: Silo? Online/Offline? Bi-directional?: What best describes your social media use. If only one person or one department is using it then you will be faced with bottlenecks and a one dimensional communications strategy.
Metrics, Monitoring and Measurement?: Are you using social media monitoring tools like Twitter Search, Post Rank, Google Alerts etc. to find business intelligence, identify stakeholders and get involved in the conversation.
Today's Podcast is focused on part 1 of the assessment: Your Socialized Site or Blog and asks 12 major questions (covered in the podcast)
Area of Focus

Score /10

1) Website/blog platform: Is it based upon a platform that is social ready?

Notes:

 

2) Is it easy to upgrade and keep pace with social media advancements?

Notes:

 

3) Does it offer multiple channels/media for two-way communications?

Notes:

 

4) Does it aggregate online conversations about your brand and industry?

Notes:

 

5) Does it provide a launch point to your social media outposts?

Notes:

 

6) Does it provide industry standard blogging capabilities and plugins?

Notes:

 

7) Is it search engine friendly?

Notes:

 

8 ) Does it allow community contribution of content, ideas or questions?

Notes:

 

9) Does it include multiple methods and media to learn about how you can help?

Notes:

 

10) Is it easy for visitors to share all of your content on the web?

Notes:

 

11) Are you proactively participating in communications and conversations on your site?

Notes:

 

12) Is the content consistently updated and current?

Notes:

 
The most important thing to realize here is that most of the questions are focused on how you are using your blog and site. Some of it focuses on basic functionality but most is about the application. I will be posting Part 2 "Your Social Profiles Assessment" in the next few days.
Today's focus is on listening. A big part of being good at all the steps in the sales process has to do with listening and being totally present.  I have put together (in PDF format) a brief self-assessment on listening for you to complete. A big part of being a successful communicator is self-awareness. Take time during and after this assessment to really look at yourself and acknowledge your strengths and weaknesses as a listener.
Your ability to be totally present during the sales process and to connect empathetically with the client can seperate you from your competition.  Clients often drop clues as to what they value and what they need if we listen closely enough.
Your assignment today is to be totally present and listen intently to everyone you interact with.
Download the listening self-assessment here
Launches May 18th 2009
If you want to improve your sales and have been too busy to put a plan into place you're not alone.
I have had many people in the sales community including sales professionals, senior executives and high tech entrepreneurs and bloggers who are all looking for ways to convert connections into long-term clients and relationships.
Their challenge is that most resources available are either one time training opportunities, or extensive and over whelming programs that are tough to implement. This program takes care of all of this.
The 28 Days to Better Selling program is completely free and is 100% content and 0% advertising or promotions. All content focused on helping you.
This concept was inspired by a 31 Days to Build a Better Blog program that Problogger.com put on for 12,000 other bloggers. As a participant it was very helpful for me. The concept is simple:
Here's how 28 Days to Better Selling Works:
1) A daily task that you can easily implement to improve your sales and business
2) A succinct daily lesson to help you make the improvement
By the end of the 28 days you will have looked at 28 ways to fine tune and improve your sales process and business. The daily lessons will be in written, video or audio format and will take less than 10 minutes each to review.
To Register for the program please enter your e-mail address below:
I believe that CRM or customer relationships management software is going to be going through some major changes in the next 24 to 36 months.  Not all organizations will have a need for this change, but for those of us who will benefit from this next generation CRM it is an exciting development. Jeremiah Owyang was one of the first people I heard talk about it.
What I am talking about is real time, permission based data on clients that will have the potential to tell us everything from what time of day they are most likely to answer a twitter comment from us to what events they are attending and what brand of TV they prefer or "favorite."
This data is available on most contacts you have if you are connected to them on Facebook, Twitter, and Linkedin but the challenge is managing the noise and the chaos to hone in on the events, preferences, and people that matter most to your sales, networking and community building efforts.
A comment made to me on Twitter just moments after recording this podcast was:
From: @Raize604 @shanegibson it's also more high maintenance CRM which makes me wonder if its worth it" (He was referring to all the trouble with watching clients and prospects on multiple networks)
A properly engineered and formatted Social CRM can pull all of this data for you, filter it, help you focus on a target group and tell you when specific people or groups are most responsive to what messages in what mediums.  Here's today's sales podcast on Social CRM:
Podcast: Play in new window | Download | Embed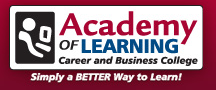 I have been working with the Academy of Learning for over a year to launch this program and it is now available through their network of 145 locations across Canada.
New Program Trains Sales Professionals Who Meet the Demands of Today's Business World
Academy of Learning is pleased to announce the new Sales Professional Diploma program" said Derek Hamill, President of LaunchLife International Inc., the franchisor of Academy of Learning. "Without sales there is no business. Academy of Learning wanted to deliver a first rate diploma program to guide and prepare graduates for top notch sales opportunities, and that's what we did.
Academy of Learning, along with speaker, author and global entrepreneur, Shane Gibson, President of Knowledge Brokers International (KBI), designed the Sales Professional Diploma program with the goal to ensure that every student has the necessary sales knowledge and practical tools to succeed in a sales career.
This program is based upon KBI's methodologies that have been implemented and used by leading business organizations such as SIEMENS, Old Mutual, The Certified Management Accountants of Canada, the Vancouver Board of Trade and dozens of manufacturers and leading financial services companies. Over 100,000 people in the last 10 years have attended KBI's programs in Canada, USA, Southern Africa, South East Asia, the Middle East and South America.
This program will prepare graduates with the right skills to excel as a sales professional.
Some of the key courses and areas of focus in the program include: Principles of Selling, Business Presentations, Professional Selling, Business Negotiations & Contracts, and Business Law and Ethics. Graduates will be prepared with the right tools for lucrative sales careers in disciplines such as inside sales, outside sales, key account management, retail and large business to business sales careers. This program is ideal for individuals entering the workplace for the first time, re-entering the workplace, or current jobholders who want to upgrade or get formal recognition as a sales professional.
Labour conditions for the sales profession have remained consistent. Jobfutures.ca indicates that there is a broad variety of career opportunities in sales in fields such as advertising, wholesale, publications, hospitality, entertainment, travel, as well as in the telecommunication industry. Companies need to be competitive and that means having the right sales person who knows how to win accounts and maintain business relationships.
A labour analysis conducted by Academy of Learning shows sales positions are still key requirements in the workforce. Additional research relating specifically to the sales profession research found that:
Graduates of sales related programs can expect a salary at a mid to slightly higher than average annual salary.
The employment outlook in sales is at a good level for the coming year.
The Globe and Mail newspaper stated that employers are having difficulty filling Sales Representatives positions.
72% of those with previous work experience found a job within one month of graduation.
45% of respondents in the Canadian Professional Sales Association study on "The State of the Sales Nation" stated that finding good sales people was very challenging.
According to Rob Simas, Director, Academic Division at LaunchLife International, "the labour market findings allowed us to develop a comprehensive and focused Sales Professional Diploma program, designed to meet the outcomes and objectives of program standards used by many of the community colleges, without sacrificing vocation and integrity."
Mr. Simas concluded by saying, "We are pleased to provide a program to individuals looking for a well-rounded introduction to sales. We are confident that this program will open the door to entry-level positions within the exciting and rewarding field of sales."
Are you a Thought Leader? An Engaged Participant? Why not find out? This is my "beta" quiz on Social Media Profiles.  Fill it out to find out your profile. After you complete it would great if you could share your results by posting them in the comment box below. Please comment and let me know how it could be improved or expanded. Have fun!
[quiz=1]
-
Thank-you to Split Mango (Ubertor and WordPress Specialists) for editing the CSS and PHP for this quiz to make it legible and functioning!
I have been using the Sales Style Indicator from the Consulting Resource Group in my seminars and have also managed to set up a considerable network of HR, sales and recruitment professionals that now also use the tool.  Although there is no "ideal style" for a sales professional across the board, in specific types of selling such as retail auto sales or certain types of medical products that some personality styles do seem to succeed with less resistance.
Here's how I use the tool for recruitment and even succession planning:
Step 1 The JSI or Job Style Indicator
I have several senior sales leaders, along with existing sales executives fill out the JSI or Job Style Indicator.  (view a sample report) This will give me a 360-degree view of what the characteristics, attitudes, behaviors and competencies of the ideal sales candidate for that particular organization will most likely be.
It's important to note that based upon organizational culture, geography and the leadership style of the organization that two companies or even divisions will often have varied Job Style Profiles.  Just because you do well selling for BMW doesn't necessarily mean you will fit in at Ford.  In other words successful Ford sales people may have a different profile than successful BMW sales people because of the varying corporate cultures and client demographics.
Step 2 The SSI or Sales Style Indicator (view sample report)


I don't do this profile with every candidate but if I have a position to fill it is one of the last tools I use to find who comes closest to the profile I am looking for.  The Sales Style Profile is one of the most comprehensive and consistent tools I have used for profiling and selection.  Unlike a temperament based tools like DISC or Myers Briggs type tests I find it much more accurate (personal opinion and experience) and it's also less than $50 per assessment.
It is important to note employment law in your region as with some Canadian provinces and some states in America disqualifying a candidate because of personality style can be deemed a violation of the law.  A better way to frame the tool is that you want to understand how they will need to be managed and motivated if they in fact do get the job, the profile itself is not a determinant but a "get to know you tool."
With that said each short-listed candidate fills out a profile online (it only takes 12 minutes ) and then we can compare and contrast how well they are aligned with the JSI, we can also determine based upon style their orientation to team work and how well they will relate to the style of their future sales manager.
From a leadership perspective when I am coaching or managing a sales team by understanding their Sales Style Profile I can save days or even weeks of effort that it would traditionally take to understand what really motivates individual sales people.
My suggestion is even if you're a one-person show, this tool can help you improve your sales process and your approach to relating to clients and prospects.
IMPORTANT NOTE: If you manage a sales team of 20+ sales professionals or are a recruiter, I have access to  a limited number of demo or free assessments  that CRG has made available to me for those that want to test them out and compare them to what they're using now. E-mail me at shane@kbitraining.com to see if you qualify.