I recently delivered the keynote speaker address to CDC Software's CRM conference in Las Vegas. This is one of the most recent social media for sales professionals talks I have done and it' not just a promo clip. Here's the full 41 minutes on "Going Social with CRM – How Social Media is Turning Sales Upside-down:
Here are the slides to go with the presentation:
Shane Gibson (@ShaneGibson) is a sales and social media speaker who has addressed over 100,000 people on stages on three continents over the past 15 years. He is also co-author of Guerrilla Social Media Marketing and Sociable! How Social Media is Turning Sales and Marketing Upside-down. When he's not speaking or Tweeting he is in the social media trenches working with his clients as Chief Social Officer for Socialized! Ltd. a social media agency and training organization.
Podcast: Play in new window | Download | Embed

Today's podcast is a little different than most. It outlines the upcoming Social Media Week in Vancouver that my team and I at Socialized! are putting together (with some massive help from our community, sponsors and our advisory board). I will posting a full text outline of this as well on the Social Media Week Vancouver blog shortly. In the meantime, have a listen and if you're anywhere near Vancouver we would really like to have you attend, sponsor or even speak.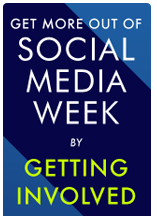 Over the past 16 years I have done a lot of speaking on stages in Canada, USA, Southern Africa and South America. In the past 36 months more and more of my speaking, training and writing has been focused on social media and how it integrates (or doesn't) with sales process and strategy.  I have put together a 7 minute video with some excerpts from a recent seminar I did in Santiago Chile for Seminarium (and Bogota next month) on social media for sales organizations. South America has experienced a 103% growth [source www.analytics20.org] in social media from January 2007 to January 2008, this is an exciting market and the people there are eager to learn how to use social media. Here's the video:
Shane Gibson Speaker Video
I'm doing a keynote seminar on Implementing and Integrating Social Media in Bogota Colombia for a marketing congress on September 28th. As a professional speaker this is one of my favorite parts of the job, getting to share my ideas and passions with people from all over the world. The seminar company's Colombian office sent me these questions that they will be using as part of their marketing package for the event. I thought I would share them with my readers. Here it is:
Questionnaire for Colombia Newsletter
Shane Gibson Social Media Speaker
Q: How are Social Media turning traditional marketing habits around?
A: In the past we could dominate the marketplace with advertising, direct mail, and other forms of traditional media marketing. Today consumers are much more powerful marketers than companies are, with their ability to publish information to the web, they outnumber us. Their conversations about our brand, company, products and services are now "branding" us. They can blog about our company, they can share their opinion on our product on Orkut or Twitter, and they can post a Youtube video praising or condemning us.
Marketers now have to not just broadcast, they have to listen to what conversations are going on out there, and then they have to connect and interact with the marketplace in order to direct the conversations about their brand.
Today the customer owns our brand.
Update August 31 2009 (Watch a 7 minute speaker video addressing this question):
Q: Do you think these tools will replace well-known Marketing complex software such as CRM, for example? Why?
A: These tools are changing the way sales professionals and marketers interact with the marketplace. In the past we would build a database of customers in our CRM and proactively drive the sales process through constant contact. Social Listening tools that allow you to track conversations about your company or what your target market is doing are allowing marketers to pinpoint customers at the very moment they have a challenge or need for what we sell. There is also a new breed of CRM tools called Social CRM (SCRM) software that is just beginning to be available in the marketplace.
SCRM will allow you to pull in all the information about a contact, based upon permission from them (they tell you what data you will get), and your sales process will become driven by the daily activities and events in the lives of the customer. SCRM will make your database come alive with by the minute updates on what your best clients and prospects are posting on social networks and publishing in social media.
Q: What are the main benefits of including Social Media in Marketing and Sales strategies?
A: Social media success is built through a series of genuine interactions with the marketplace. The key is to create valuable content, resources, build community and connect in personalized ways with your market. Unlike traditional marketing and advertising most of the best social media tools are free. They need a time investment, and you have to train your staff to use them, but after that you can generate results with a significantly lower on-going investment financially. Also if used right, you can turn almost any staff member in your company into part of your marketing and customer service team, all they need is a Smartphone or a computer with web access. Social media expands your customer service and marketing capabilities.
Q: (Any real life examples as to how much money companies can save you can mention?)
A: My co-author Stephen Jagger (Sociable! Book Site) runs a company called Ubertor which has several thousand clients. His clients are real estate agents who use his real estate software to drive their websites. Steve was originally a client of mine. He had 10 sales people, and over a dozen other staff including computer programmers, management and support staff and a very large office. In order to service these clients he also needed a lot of telecommunications tools and phone lines.
Steve and his business partner Mike over a period of time began to replace telephone customer service with Web based Live Chat service and Twitter. He then decided to use Meetup.com to hold events with guest speakers on social media and technology use for his target market instead of sending sales people out top real-estate offices (he no longer needs salespeople). The next step was to close the office and have staff work virtually. They moved their phone system to Google Voice, which is free and use Gtalk and a tool called Yammer to communicate all day with each other. Steve's blog and his Youtube videos are used to communicate to his clients, and post solutions to problems and information on the software updates and functionality.
The result? Significant business growth with a significant decrease in business costs. Steve is saving thousands of dollars per month in business costs, far fewer staff and has actually improved his customer experience.
Q: What are the main obstacles firms face when implementing Social Media in their Marketing and Sales strategies?
A: One of the obstacles is techno-phobia or as I call it Social Media Phobia. A lot of people don't feel confident in experimenting or trying to use these new tools. They're also worried about negative comments or someone using their blog or FaceBook to attack their brand. The reality is this technology is new, and we are all learning. Now is the best time to experiment and get good at social media, while your competitors are still watching on the sidelines. In addition to this, the only way we can insulate our company and brand from negative comments or competitor behavior online is to get involved in social media. Build a community of raving fans around your brand. You need to get social to win.
Related Posts:
Social Media Seminars
Developing a Social Media Policy and Guidelines
Social Media Speaker Shane Gibson on Social Media Etiquette
Launches May 18th 2009
If you want to improve your sales and have been too busy to put a plan into place you're not alone.
I have had many people in the sales community including sales professionals, senior executives and high tech entrepreneurs and bloggers who are all looking for ways to convert connections into long-term clients and relationships.
Their challenge is that most resources available are either one time training opportunities, or extensive and over whelming programs that are tough to implement. This program takes care of all of this.
The 28 Days to Better Selling program is completely free and is 100% content and 0% advertising or promotions. All content focused on helping you.
This concept was inspired by a 31 Days to Build a Better Blog program that Problogger.com put on for 12,000 other bloggers. As a participant it was very helpful for me. The concept is simple:
Here's how 28 Days to Better Selling Works:
1) A daily task that you can easily implement to improve your sales and business
2) A succinct daily lesson to help you make the improvement
By the end of the 28 days you will have looked at 28 ways to fine tune and improve your sales process and business. The daily lessons will be in written, video or audio format and will take less than 10 minutes each to review.
To Register for the program please enter your e-mail address below: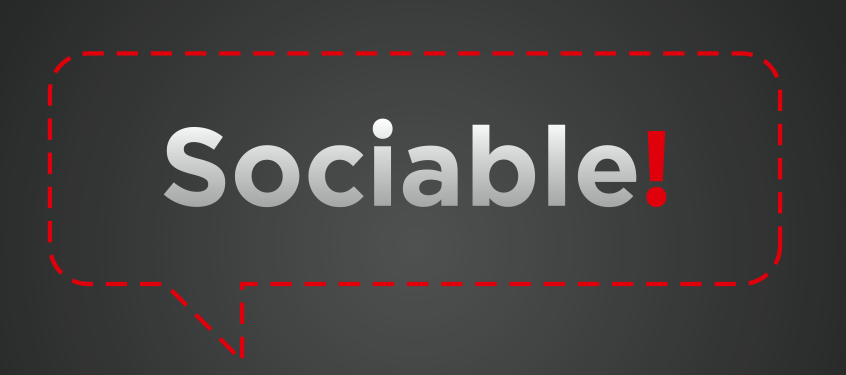 Yesterday was the first day Stephen Jagger and I officially announced our new book Sociable! A book on how social media is turning sales and marketing up-side down.  We did a 30 minute presentation and 25 minute Q&A at the Massive Technology Show in Vancouver. (We will be in Toronto on May7th as well)  The feedback from the seminar was positive and the big question has been when is the book being released?
Based upon feedback from the publisher / printer we're looking at early June as the soft launch of the book.  We will be announcing a series of events around the book in the coming weeks and how you can get advance copies for review.
If you want to be kept up to date on this you can get on our list here: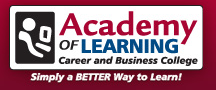 I have been working with the Academy of Learning for over a year to launch this program and it is now available through their network of 145 locations across Canada.
New Program Trains Sales Professionals Who Meet the Demands of Today's Business World
Academy of Learning is pleased to announce the new Sales Professional Diploma program" said Derek Hamill, President of LaunchLife International Inc., the franchisor of Academy of Learning. "Without sales there is no business. Academy of Learning wanted to deliver a first rate diploma program to guide and prepare graduates for top notch sales opportunities, and that's what we did.
Academy of Learning, along with speaker, author and global entrepreneur, Shane Gibson, President of Knowledge Brokers International (KBI), designed the Sales Professional Diploma program with the goal to ensure that every student has the necessary sales knowledge and practical tools to succeed in a sales career.
This program is based upon KBI's methodologies that have been implemented and used by leading business organizations such as SIEMENS, Old Mutual, The Certified Management Accountants of Canada, the Vancouver Board of Trade and dozens of manufacturers and leading financial services companies. Over 100,000 people in the last 10 years have attended KBI's programs in Canada, USA, Southern Africa, South East Asia, the Middle East and South America.
This program will prepare graduates with the right skills to excel as a sales professional.
Some of the key courses and areas of focus in the program include: Principles of Selling, Business Presentations, Professional Selling, Business Negotiations & Contracts, and Business Law and Ethics. Graduates will be prepared with the right tools for lucrative sales careers in disciplines such as inside sales, outside sales, key account management, retail and large business to business sales careers. This program is ideal for individuals entering the workplace for the first time, re-entering the workplace, or current jobholders who want to upgrade or get formal recognition as a sales professional.
Labour conditions for the sales profession have remained consistent. Jobfutures.ca indicates that there is a broad variety of career opportunities in sales in fields such as advertising, wholesale, publications, hospitality, entertainment, travel, as well as in the telecommunication industry. Companies need to be competitive and that means having the right sales person who knows how to win accounts and maintain business relationships.
A labour analysis conducted by Academy of Learning shows sales positions are still key requirements in the workforce. Additional research relating specifically to the sales profession research found that:
Graduates of sales related programs can expect a salary at a mid to slightly higher than average annual salary.
The employment outlook in sales is at a good level for the coming year.
The Globe and Mail newspaper stated that employers are having difficulty filling Sales Representatives positions.
72% of those with previous work experience found a job within one month of graduation.
45% of respondents in the Canadian Professional Sales Association study on "The State of the Sales Nation" stated that finding good sales people was very challenging.
According to Rob Simas, Director, Academic Division at LaunchLife International, "the labour market findings allowed us to develop a comprehensive and focused Sales Professional Diploma program, designed to meet the outcomes and objectives of program standards used by many of the community colleges, without sacrificing vocation and integrity."
Mr. Simas concluded by saying, "We are pleased to provide a program to individuals looking for a well-rounded introduction to sales. We are confident that this program will open the door to entry-level positions within the exciting and rewarding field of sales."
Twitter is a micro-blogging and communications tool that allows you to "follow" and be "followed" by others.  It asks the simple question "What are you doing?" In 140 characters you can answer this simple question.  Twitter is used for keeping up to date on your personal network, research, and even organizing impromptu events called #tweetup's.  Recently twitter passed it's 1 billionth tweet or 140 character message.  CNN, Barack Obama, Inc magazine, the Vancouver Board of Trade, and thought leaders like Guy Kawasaki all use twitter to connect, share, and profit.
I have been on Twitter for a year but actually didn't start experimenting with it's reach and impact until September 2008.  Twitter is populated with every kind of thought leader imaginable, it's also full of a lot of chatter, but most just learn to glaze over that and pick out the good stuff.
I follow on Twitter everyone from Richard Branson to a Buddhist monk and everyone in between.  For the sake of my readers and in the interest of brevity I'm focusing today's blog entry on my PERSONAL Top 10 Sales and Business Gurus to follow on Twitter and 10 Tips fro Sales Professionals on Using Twitter.
Lets start with who to follow (in no particular order):
Jerimiah Owyang – Forrester Research
Twitter.com/jowyang
Why? – He's an incredible source of advice on great and not so great social networking behavior, tools, and strategies.
SalesBlogCast
Twitter.com/salesblogcast
Why? – One of the few http://sales.alltop.com guys on twitter they really contribute and carry a good conversation about sales.
Skip Anderson
Twitter.com/skipanderson
Why? – Great updates and information on B to C selling. Skip gets it!
Dave Saunders
Twitter.com/davesaunders
Why? – Easy to use strategies on attracting clients using social media
Jim  Connolly
Twitter.com/Jimconnolly
Why? – He does a lot of good blogging and Twittering about how to use social media and networking to enhance client relationships and networks
Nancy Sutherland
Twitter.com/nancymk
Why? – She updates a lot on what is happening and what is being written about sales and personal development in general.  She's always uncovering gems on the web.
Peggy McKee
Twitter.com/salesrecruiter
Why? – If you're looking for sales jobs or a recruiter for medical sales Peggy seems to have a steady stream of opportunities she Tweets about. Also she's a good source of information and events in the sales vertical.
Steve Jagger
Twitter.com/sjagger
Why? – Steve is a sales professional and successful entrepreneur that got me on twitter and he's a wealth of knowledge in both sales and social media
Danny Brown
Twitter.com/PressReleasePR
Why? – Danny is great at what he does, using social media to drive grass roots PR for his clients. Watch and learn.
Ian Watt
Twitter.com/Ianwatt
Why? – Ian doesn't give a lot of advice regarding sales and marketing on Twitter but he's a great example of a sales person that uses it effectively to drive business.
10 Tips for Sales Professionals on Twitter:
#1) Start by customizing and completing your profile.  It is your digital business card.  People are less likely to follow or communicate with people who use alias' or who don't answer the basic questions "What do you do?" and "What do you believe in?"
#2) Just like in offline networking, we need to have the same positive networking ethos and ask the question "How can I help?" when we make a new connection online
#3) Twitter is not a tool for mass marketing, spam, or generic corporate jargon and ad slogans.  You must write like you're talking to a bunch of friends.  Add value by sharing great ideas, linking to valuable blog posts, and positively encouraging those that you are following or that are following you.
#4) Mix it up.  Your comments should be both person and professional letting people see what you have to offer professionally but also giving them and opportunity to get to really know you personally.  If it's all business you will likely begin to lose followers or connections quickly.
#5) Bring it offline.  Once you have made the online connection plan a #tweetup or invite them to a Meetup or VIP function.  We get permission to begin the relationship online and the in person meeting helps us take it to the next level. ( You can do this via long distance using Webinars or Ustream as well )
#6) Always say thank-you and give credit where credit is due.
#7) Realize that anything you post can literally be shared in seconds with thousands of people.  Think before you tweet!
#8) Think long term about building a network, and becoming a trusted source of information on your industry, resist tweets about today's "blue light special" this appeals to very few people.
#9) Encourage people to connect with you via Linkedin and FaceBook, this enables you to expand the context of your relationship and learn more about who is a qualified business prospect.
#10) Social media and networking is about positive conversations, your Twitter Stream should be reflect that through replies to comments and getting involved in dialogue outside of your industry or what you sell.
Remember "Sales is about creating an environment where an act of faith can take place." This tool isn't transactional, it's a trust and brand building tool to help you create that positive environment.
Follow Shane Gibson in Twitter: http://www.twitter.com/shanegibson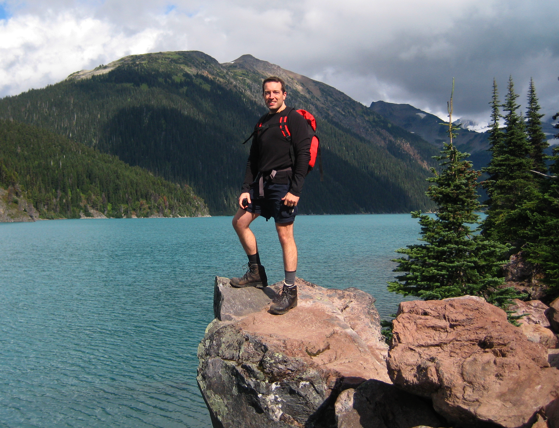 If you're out there taking risks as a sales professional, or you're promoting a vision for your community, there's a good chance you're being criticized.  In fact the more you do often the more visible you are, and this equates to more opportunities to create opposition.
You may be a business leader that's transforming an industry, a teacher who does things differently in the classroom, or a blogger that pours your heart out for the world to see.
Today's podcast is about you, and how you can tackle this challenge.
- Namaste

Podcast: Play in new window | Download | Embed
In this blog entry:
Ian Watt of http://www.ianwatt.ca posted a video review of yesterday"s Seminar I did for the Vancouver Board of Trade on Selling and Succeeding in Turbulent Economic Times.
Vinetta Peek Vice President of Marketing and Communications for the Certified Management Accountants shares her thoughts on the event as well.
Ian's Video:

Shane Gibson Selling and Succeeding in Turbulent Economic Times from Ian Watt Vancouver Condo on Vimeo.
Vinetta Peek's review of the event:
On behalf of the Certified Management Accountants of British Columbia – I wanted to let you know how pleased we were to participate and sponsor your event yesterday with the Vancouver Board of Trade.
Selling and Succeeding in Turbulent Economic Times is definitely something any company who wants to survive the upcoming Economic Storm, needs to focus on – and your presentation went into great depth as to how to focus on those positive opportunities – which will ultimately result in growth vs. decline.
In talking to some of your guests after the event, the comments were extremely positive: in the information you provided, your great sense of humour – which makes learning enjoyable, and the overall positive benefit to them attending the event.
I look forward to attending more of your seminars in the future – as I find them refreshing and relevant to the challenges businesses face each day.


Vinetta

Peek

, CMA (Hon.)
Vice President, Marketing and Communications





CMA Canada – British Columbia


Suite 1055, Two Bentall Centre
555 Burrard Street, Box 269
Vancouver, BC V7X 1M8





1-800-663-9646 ext. 7003 |

Fax:

(604) 687-6688 or 1-800-663-8715


Website:

www.cmabc.com
cmabcjobs.com – The exclusive job site of the Certified Management Accountants of BC!
BC's Best Employers, BC's Brightest Students & Graduates, BC's Top CMAs.
We encourage you to visit this new site often as job postings and resumes are added on a continual basis.
Visit www.cmabcjobs.com today!
I was interviewed by Tom Everitt of ThinkTom.com on my upcoming seminar at the Vancouver Board of Trade next Tuesday November 25th.  Take a look at the video ( details of the event are below the video )
Tuesday, November 25, 2008


Managers' Toolbox
Speaker:

Shane Gibson, President (North America), Knowledge Brokers International Systems Ltd.

Topic:

SELLING AND SUCCEEDING IN TURBULENT ECONOMIC TIMES

Many sales professionals and entrepreneurs are concerned about how they are going to weather today's global financial storm. The rules of the game have changed with the meltdown in the banking sector, along with globalization and the introduction of disruptive technologies to almost every industry.

Succeeding in turbulent economic times is about proactively taking control of our own personal economy. Shane Gibson, president of Knowledge Brokers International, will share with you strategies to succeed in any economic condition. Fortunes have been made during times of change and economic downturn; sales people and entrepreneurs must develop a tool kit to help us adapt to and succeed in this ever-changing environment.

It's not what happens that defines an event; it's how we respond to it that matters. This fast-paced session will give attendees the tools, insight and strategies needed to respond to today's marketplace conditions. You will also learn:

How to develop and fine-tune your sales process for any environment;
Why the best time to gain market share is in turbulent times;
The power of community and connecting;
How to use technology to reduce your marketing and sales costs;
How and why to swim against economic tides and trends;
Tips and steps to maintaining sanity and focus in tough times.

About the speaker
Shane Gibson is a Vancouver-based international speaker, author of Closing Bigger: The Field Guide to Closing Bigger Deals, and a global entrepreneur who has addressed several thousand people over the past thirteen years. As a trainer, coach and motivational speaker he combines a diverse background in sales force leadership, new entrepreneur development and extensive sales and leadership coaching.

Who should attend
Business owners, executives in the areas of sales, marketing, business development, sales staff, entrepreneurs and anyone responsible for or part of a team that needs to generate revenues.

Presented by The Board's Small Business Council

MAKE IT COUNT
The Vancouver Board of Trade's 2008 Managers' Toolbox Series qualifies for The Company of Young Professionals Engaged Leadership Certificate Credits. One session = 2 credits.
Please refer to http://www.tcyp.ca for further details.

Event#

090722

Date:

Tuesday, November 25, 2008

Time:

Registration: 7:30 a.m.
Program: 7:45 – 9:45 a.m.

Location:

The Coast Plaza Hotel & Suites, Stanley Park – Comox Ballroom
1763 Comox Street

Sponsors:

Certified Management Accountants
Presented in co-operation with:
Small Business BC


Tickets:

Members


Individuals

$64.00 + GST

Table of 6

$462.00 + GST


Members save at least 30% !

Future Members


Individuals

$96.00 + GST

Table of 6

$750.00 + GST


Not a member yet? Click here for Membership Benefits!