Podcast: Play in new window | Download | Embed
My friend and associate Kemp Edmonds who heads up Hootsuite University asked me an interesting question at a barbeque last weekend. He asked me what I thought about the crowdsourced policing that had occurred during the Vancouver Canucks Riot last week. I personally see it as a fact of life. Anything you do can end up on the internet and then on CBC or CNN or BBC — in seconds. The question of "should we be monitoring" each other is a tough one. The same people who think that citizens shouldn't be monitoring each other are the same people who cry foul when a police officer objects to being recorded by a passerby's cell phone camera during an arrest. Corporate accountability, the move toward open government, and citizen journalism (Even Yelp) has put us all under a microscope. Have a listen to today's podcast and let me know your thoughts on the issue. Here's the gist of my opinion:
If you don't want it on the internet – DON'T DO IT – and if you do it and it ends up on the internet it's not the crowd's fault or the the social media communities fault — the responsibility is yours. This goes for executives, public figures and teenagers at a riot. We are humble today or we will be humbled tomorrow.
What are your thoughts?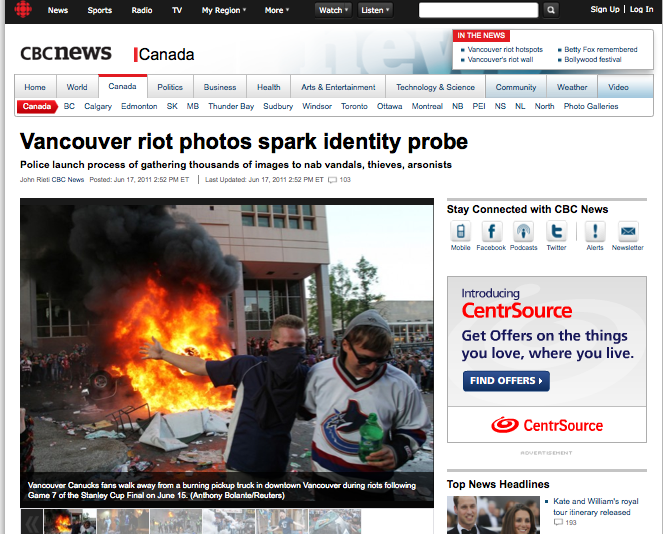 Podcast: Play in new window | Download | Embed
Today's podcast is an audio recording (by the author) of Chapter 7 of Guerrilla Social Media Marketing. A book that was released (globally) this past October that I co-authored with Jay Conrad Levinson. It is a full unabridged version with some side-comments from myself of course.
If you want to start reading thebook on your iPad in the next 5 minutes you can always pick up a copy at the iTunes store.
Podcast: Play in new window | Download | Embed
(Download today's social media podcast directly here)
Today I had the great opportunity to once again have Bruce Philp author of the Consumer Republic on my social media podcast. I was so inspired by our conversation I actually reworked my Socialized! Lunch presentation today to include some very important thoughts that Bruce shared about the future of brands and the true power consumers now hold in their hands.
The idea for this podcast discussion really came from a couple of tweets I posted about Groupon's recent off-color marketing tactics and my disappointment that their response and handling of comments and complaints seemed to be more about sanitizing and denying versus engagement and authentic apologies. (Still not happy with Groupon's Super Bowl Ads this was the icing on the cake) Bruce's question to me at that point was; "what if consumers become discouraged and no longer engage?" (because of this type of corporate response online.) I invited Bruce back on the show to talk about the "Consumer Republic" and answer this important question.
During the podcast the conversation quickly turned toward so-called social media experts bloggers etc. who are often the first to criticize a brand, but personally don't walk their talk in regards to engagement or even responding to blog comments and tweets.  (I've been personally guilty more than once of not returning an email or a phone call due to huge volumes of in-bound tweets and inquiries.)
Have a listen to the podcast and let me know what your thoughts are on the subject. A huge thanks to Bruce Philp for logging on and having the conversation as well.
Podcast: Play in new window | Download | Embed
I have posted this file to our Sociable! FaceBook page but have yet to post it for non-members in my podcast feed for iTunes until today. This is a free audio preview of Sociable! How Social Media Is Turning Sales and Marketing Upside-down by Stephen Jagger and myself (Shane Gibson). Also below is a link to Sociable ! on Scribd if you haven't read the PDF yet. We're counting down the days until we receive the hard copy of the book but want to make sure we give you an advance sneak peek at what's coming. If you're a blogger, podcaster, or from the media and want a review copy of the book send me an e-mail at shane@closingbigger.net or tweet me @shanegibson.
Sociable! How Social Media is Turning Sales and Marketing Upside Down
Podcast: Play in new window | Download | Embed
There's a lot of talk about being engaged. In particular in social media we talk about engagement as one of the key benchmarks of being a successful brand, marketer, blogger or personality online.  Today's podcast is on what engagement is about. Here's a short list of what engagement is:
Complete listening, not just to hear but to make others feel heard.
Present consistently
Connected emotionally
Aligned with values
Contributing to dreams
Seeing trust as an ends not a means
Creating networks and meeting points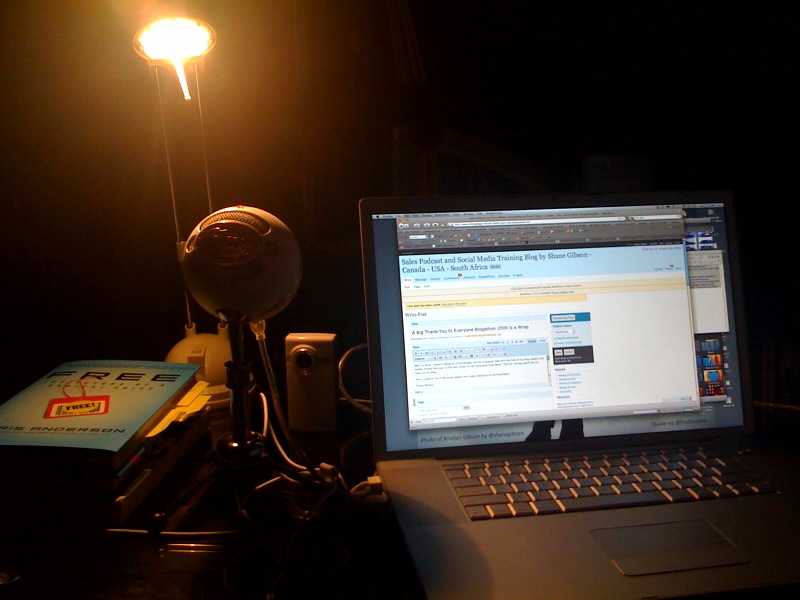 Well I'm done. I haven't tallied all of the pledges yet but it appears that with the help of my blog readers and twitter friends that over $1200 was raised for the Vancouver Food Bank.  That for me was worth the 24 hours of no sleep.
Here's a partial list of the great people who made donations to the Food Bank:
Trevor Wallace
Doug Morneau of Rhino Marketing Inc.
Captain Charles Trevor Greene
Aileen Javier and Kristian Gibson
Lynn Kitchen
Barbara Doduk
Fred Shadian (Who also did 3 guest blog posts)
Chris Breikss
Renbor Sales Solutions
ThinkTom.com Realty
Kye Grace
Ronald Lee
Yam De La Pena
Also here's the updated list of everyone in Vancouver that blogged for the past 24 hours for the charity of their choice.
Blogger and Supported Charity:
I'm leaving the donations page open until the 28th so if you would still like to contribute:
To Donate the the Vancouver Food Bank Click here or the image below. Every bit helps!
Here we are 23 Days in. We are almost there. I've done programs with bloggers and marketers very similar to this. The difference is they collaborate, maybe it's geek DNA that make us want to share.
Reading through the list of participants and checking out through Twitter, Linkedin and FaceBook who is following along, I can calculate 300 people who are following this program. 240 of you are keeping your thoughts to yourself.  I'm also assuming you're keeping your sales challenges to yourself too.
I personally am referred to by other people as a Sales Guru, Social Media expert etc. I find those labels embarrassing, and sometimes I find it equally challenging to admit that in some circumstance in business that I'm like a duck out of water. Clueless basically.
Why I share this? I still succeed in spite of my limitations, but only because I network with great people and am willing to admit that I need mentoring, support and business.  Mentorship and great guidance is the key here.
There's several hundred people who are into improving sales and marketing efforts, and our combined wisdom is astonishing but we also need to not be proud and ask for help. Today's exercise is simple, reach out to me and other connections and tell us you need help. I'm waiting to hear what you need help with.
I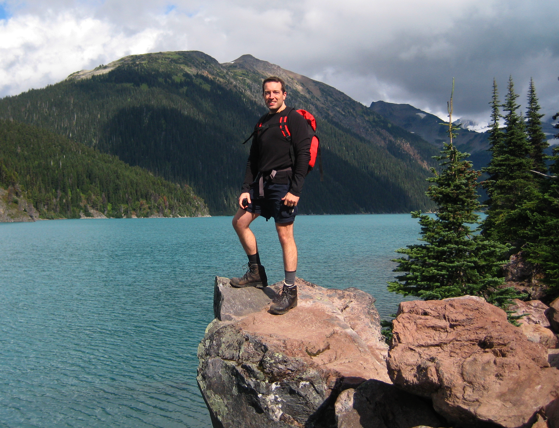 If you're out there taking risks as a sales professional, or you're promoting a vision for your community, there's a good chance you're being criticized.  In fact the more you do often the more visible you are, and this equates to more opportunities to create opposition.
You may be a business leader that's transforming an industry, a teacher who does things differently in the classroom, or a blogger that pours your heart out for the world to see.
Today's podcast is about you, and how you can tackle this challenge.
- Namaste

Podcast: Play in new window | Download | Embed
I was interviewed by Tom Everitt of ThinkTom.com on my upcoming seminar at the Vancouver Board of Trade next Tuesday November 25th.  Take a look at the video ( details of the event are below the video )
Tuesday, November 25, 2008


Managers' Toolbox
Speaker:

Shane Gibson, President (North America), Knowledge Brokers International Systems Ltd.

Topic:

SELLING AND SUCCEEDING IN TURBULENT ECONOMIC TIMES

Many sales professionals and entrepreneurs are concerned about how they are going to weather today's global financial storm. The rules of the game have changed with the meltdown in the banking sector, along with globalization and the introduction of disruptive technologies to almost every industry.

Succeeding in turbulent economic times is about proactively taking control of our own personal economy. Shane Gibson, president of Knowledge Brokers International, will share with you strategies to succeed in any economic condition. Fortunes have been made during times of change and economic downturn; sales people and entrepreneurs must develop a tool kit to help us adapt to and succeed in this ever-changing environment.

It's not what happens that defines an event; it's how we respond to it that matters. This fast-paced session will give attendees the tools, insight and strategies needed to respond to today's marketplace conditions. You will also learn:

How to develop and fine-tune your sales process for any environment;
Why the best time to gain market share is in turbulent times;
The power of community and connecting;
How to use technology to reduce your marketing and sales costs;
How and why to swim against economic tides and trends;
Tips and steps to maintaining sanity and focus in tough times.

About the speaker
Shane Gibson is a Vancouver-based international speaker, author of Closing Bigger: The Field Guide to Closing Bigger Deals, and a global entrepreneur who has addressed several thousand people over the past thirteen years. As a trainer, coach and motivational speaker he combines a diverse background in sales force leadership, new entrepreneur development and extensive sales and leadership coaching.

Who should attend
Business owners, executives in the areas of sales, marketing, business development, sales staff, entrepreneurs and anyone responsible for or part of a team that needs to generate revenues.

Presented by The Board's Small Business Council

MAKE IT COUNT
The Vancouver Board of Trade's 2008 Managers' Toolbox Series qualifies for The Company of Young Professionals Engaged Leadership Certificate Credits. One session = 2 credits.
Please refer to http://www.tcyp.ca for further details.

Event#

090722

Date:

Tuesday, November 25, 2008

Time:

Registration: 7:30 a.m.
Program: 7:45 – 9:45 a.m.

Location:

The Coast Plaza Hotel & Suites, Stanley Park – Comox Ballroom
1763 Comox Street

Sponsors:

Certified Management Accountants
Presented in co-operation with:
Small Business BC


Tickets:

Members


Individuals

$64.00 + GST

Table of 6

$462.00 + GST


Members save at least 30% !

Future Members


Individuals

$96.00 + GST

Table of 6

$750.00 + GST


Not a member yet? Click here for Membership Benefits!
I registered for blog action day yesterday after being reminded of it while on twtter.  Today I will be blogging about poverty and how we can all take simple steps to help eliminate it locally and internationally.  To start off I must say that I am absolutely humbled to one of the 11,000 bloggers partaking in this today.  For many of them, they are well versed in what is really going on and steps we can take to help.  I myself as I sit back in my high back leather chair in my home office realise just how out of touch I probably am as a Canadian in this land of plenty.  Most of us are out of touch, something I didn't know for instance that one in 5 children in British Columbia live in poverty ( stats from B.C. Child and Youth Advocacy Coalition).  This is in my own community?  I must say before I blog another line that I'm right now, making a public commitment to do more locally.  So if one wonders if this blog action day really will have an impact, it already has on me.
Growing up on the West Side of Vancouver and attending Prince of Wales High School I often compared myself to the son's and daughters of some very wealthy people.  These kids drove to school in brand new BMW's and Lexus' (not all of them, but a lot).  I had a 53 Chevy Pickup that looked great but was truly held together with bailing wire and a prayer, I went through fuses like they were tic-tacs.  Funny I actually thought we were broke?  Then in 1993 in my first year of work in the family business we had some really tough times pretty soon we went from a new Lincoln, Turbo Volvo, and Whistler ski weekends to a new version of reality I wasn't accustomed to.  All the things I thought I needed no longer seemed to matter.  We struggled to pull together enough money from our ailing business to buy groceries, pay rent, and utilities (in fact we survived by the grace of friends like Bill and Donna Pearson, Del Hughes, Dave and Lynn Ferris and Jim and Sharon Janz). Somehow I thought we were suffering, but by global standards we were still very fortunate.  We had access to a network of great people, mentorship and help in solving our financial problems, free medical care, and we lived right in the middle of one of the most livable cities in the world.  With my limited life experience correct or not I thought that this was suffering.  I really never understood what dire poverty looks like until I left Canada and moved to Africa for 2 years in 1997-1999.
Flying into Johannesburg (3.3 million people) was a big eye opener.  This wasn't the Africa that Hollywood portrays (until recently).  In driving to the hotel in Sandton from the Airport my driver directed me to look out the window to my left.  There it was a somewhat unofficial settlement at that time. Alexandria or "Alex" as the locals called it.  A squatter camp that sprawled literally as far as the eye can see. Some paved some dirt roads, tin roofs and walls, much of it without electricity or running water.  I'm not sure of the figures now but at that time there was 60% unemployment, and many these unemployed people in the Joburg in Alex.  Some people claim there are over 1,000,000 people living there but there is no official census numbers for "squatters."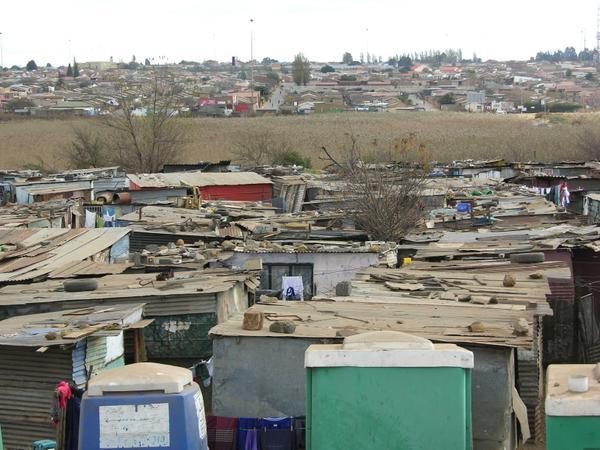 I did not have the opportunity to go right into Alex when I lived there (worlds worst homicide and carjacking rates per capita at that time), but I did flirt with the outskirts from time to time, and spent a considerable amount of time in smaller townships that were equally as destitute in other regions in South Africa.  I found most Africans to be proud and kind regardless of their economic plight.  Resourceful, eager to learn, and they seemed to be hardwired for entrepreneurism.  In most cases it wasn't just personal finances that were lacking, but access to a way out of their plight.  Education, mentorship, and the basics like clean water and electricity.  I don't want to be seen as painting a picture of helplessness, there are many people who have succeeded in that environment.  For me though, it was an eye opener as to how much we have as North Americans, and how little gratitude I had personally had for all of those things I thought were my God given right to possess.  It was then that I started to realize that many people are possessed by their possessions.  We can do so much more with our talents than collect and hoard things.
There in Africa I was first exposed to micro lending and what it can do as a force against poverty.  I would often walk past a kind man who sold oranges out of the back of a large wagon.  One day my brother stopped to talk to him.  We were mesmerized by his enthusiasm for his business.  He was unemployed for years before he started his orange stand.  A local South African Bank helped him get started, and when he started he didn't even have a fixed address.  They loaned him money daily, to buy inventory.  He would buy his oranges, mark them up, and turn a small profit daily.  The daily loan was less than $25 Canadian, which he would repay and then get another short term loan.  I know there are several popular micro lending formats but this one to me was interesting because it was not a hand-out, and it also helped him learn about cash-flow management and build his credit.  A $25 loan helped him eventually move into a real address, eat healthy food, and begin educating himself on running a business.
http://www.kiva.org/ is one tool that anyone in the world can use to begin to participate in micro lending.  A donation of $25 can make a real difference, and a $1000 can help an entire village.  Muhammad Yunus founder of Grameen Bank was awarded a Nobel Peace Prize for his ground breaking work in taking this concept and making it work on a large scale.
One final thought or story in regards to how to make a difference is that money is great, but sometimes it's not all that people need.  Mentorship, volunteering, and contributing by actually getting involved (in person or the way 11,000 bloggers are doing it today) is also needed.  Alfina worked for our family in South Africa, her son was unemployed and living Alex.  She asked me if I could help him get a job.  What he needed was help writing a resume.  He had no access to a computer, or printer and Alfina and her son had never written a resume.  He showed up 4 hours late, with no shoes on.  Someone had stolen them, and he had no money for public transportation, so he walked.  He walked from Alex to my place in Sandton, in bare feet, so someone could help him get a job.  I thought I was going to give him a lecture on being on time during the job hunt.  Instead he taught me a lesson on commitment and succeeding regardless of our resources.  NO EXCUSES.  We wrote his resume (his only job was "towel boy" for a soccer team) and it was pushing the barrier between non-fiction and fiction but we got it done.  He left with a pair of my shoes, some clothes, and big ambitions.  He canvassed every business in Johannesburg with no luck, so he hopped on a bus and with his very last resume in Port Elizabeth landed a job as a stock boy and eventually rose to cashier. Gainfully employed.
In giving we also receive, he taught me a big lesson on commitment. "Give to live for to withhold is to perish"  – Kahlil Gibran
Blog Entry Sponsored by Minto Roy (donation to MSMF foundation)  of Careers Today Canada .com.
Dear Shane,
What advice could you give to employers that are seeking to hire top sales performers in what is still an employees' job market (especially when we refer to top sales producers)?
Dear Minto: There are several factors that we need to look at when recruiting top performing sales people.  The first step in my opinion is to:
Write up a complete description of the type of sales job it is, including the following:
Amount of phone selling, cold calling, proposal writing, group presentations.
Geographical area
Amount of travel
Amount of time away from home
Level of independence
Hours expected to work
Work culture of the company
Reporting and paper work expected
Client entertainment factor
Type of customers or potential customers
Level of acceptance by the customer in reference to

the company
the products and service
the industry

Level of selling

Product/service focused
Relationship marketing focused
Customer and solution focused.

Size of average sale
Length of the selling cycle and any other important factors you can think of.
Trade show selling and seminar selling etc.
With the above job description in mind, carefully describe the characteristics, behaviors, values, skills, experience and abilities you require in this person.
Secondly realize that top producers are rarely ever unemployed.  Being in the recruiting business you know that top producers are constantly being courted for other job positions.  My suggestion is hire in advance, network where these producers work and play, and even offer finders fees to your own internal sales team if they find you a winner.
My last thought is winners like to win, and they like to win quick.  If you're recruiting top performers you better have a sales opportunity and a process that enables them to hit home runs early.  Showing up to a disorganized sales environment with no sales process or culture is something that will quickly repel most top producers.
Thanks again Minto for your contribution to the MSMF Blogathon!

This is blogathon entry number 28 for the MSMF Blogathon. Visit this page to learn how you can support this cause.