Podcast: Play in new window | Download | Embed
For my 7th charity Blogathon entry I'm taking a topic suggestion from Twitter. This podcast is about "The Seven Habits of Highly Defective Leaders."
It came from, @ganga_narayanan. Here was his suggestion: @shanegibson how "about seven habits of highly defective leaders"?

So here it is:
Seven Habits of Highly Defective Leaders:
#1) They Enable not Equip
#2) They're inconsistent
#3) They hire moons
#4) They delegate vision to the crowd
#5) They practice duplicity
#6) They favor the wrong people
#7) They stop being students
To Donate the the Vancouver Food Bank Click here or the image below. Every bit helps!
Daily I do Twitter updates on leadership, sales and social media. Last week I did a post on 20 Social Media Tips Under 140 Characters and so I thought this week I would do one on some of my leadership thoughts and principles. These tips have been inspired by John C. Maxwell, Dr. Terry Anderson, and great mentors such as my father Bill Gibson and great friend Fred Shadian.
Here's my 20 Leadership Tips Under 140 Characters:
Connect people's personal values to your mission and they will work with purpose and passion.
If you seek advice from a mentor, be prepared to act upon the directions.
The Ego has been bruised often long before our anger gets the better of us.
Invest in teachable people heavily. Treat them different, give them more opportunities.
Worry less about be recognized as a leader, worry more about recognizing others' greatness.
Keep growing personally, stay humble, and always know your next step, this will sustain growth.
The team that got you here, might night be the team that is going to get you there.
Teaching is 90% connection and 10% content.
Having your students exceed your abilities is a sign that you are a great leader.
Those that criticize you are not always against you , those that praise you may not really be on your side.
If you look exhausted and stressed don't be surprised when no one wants to follow your path.
Surround yourself with people that are brilliant in a different way than you are. Mitigate your weaknesses and gaps.
If you think you are leader and no one is following you, you're actually just going for a walk.
To change your organization you must see it through different eyes.
If you sound like everyone else you might not be a leader.
As a leader you will often feel like you're on the outside looking in at the world. This is normal, you're different.
Hire for values and attitude, train for efficiency and skills.
An organization is often a reflection of its leader's subconscious mind.
The more influence you have the more emotional impact even your smallest actions will have on people.
Leadership is a lifelong pursuit, invest in your personal growth everyday.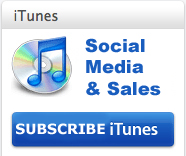 Today's podcast is about the risks associated with mentoring and coaching. I have personally seen too many people give their power away or get off track from their own personal values by selecting the wrong coach or mentor.
This podcast talks about the difference between certification and qualification. It also talks about how we may want to select and mentor or coach in the future. If you like what I have to say or you disagree please comment, I would like your feedback.
Podcast: Play in new window | Download | Embed
The End of the Relationship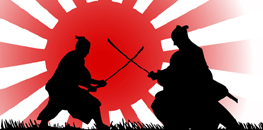 We are often mentoring people because we have a road map or insight on how to get somewhere that they want to get to. It's okay for someone to outgrow the mentor or even outgrow their goals before they get there. As a team we can mentor someone on starting a successful consulting practice, we can even train a sales force of 500 or 1000 people, but when the mentee starts requiring advice beyond our scope and experience at we know it's time to help them find a new mentor. Some people may see it as a failure to no longer be able to offer additional insight or direction to a mentee, but we would like you to reflect on the following quote from an unknown Japanese author:
"The test of a good teacher is not how many questions he can ask his pupils that they will answer readily, but how many questions he inspires them to ask him which he finds it hard to answer."
- Japan 300 B.C. – Author Unknown

This is blogathon entry number 22 for the MSMF Blogathon. Visit this page to learn how you can support this cause.
Podcast: Play in new window | Download | Embed
This sales podcast is focused on how to prioritize an invest in our staff for maximum ROI as an organizational leader.

This is blogathon entry number 21 for the MSMF Blogathon. Visit this page to learn how you can support this cause.
"35% of employees who do not receive regular mentoring look for another job within 12 months"
- Emerging Workforce study by Spherion
Too many organizations invest heavily in recruitment yet fail to retain star performers because they lack a thorough plan and process for starting their people right and continuing to develop them. Winners want to win quickly; hire a winner and you have to have the tools and mentorship program in place to help them win.
Furthermore winners leave when there's no more challenge or personal or professional growth opportunities. When recruiting University Graduates one interesting statistic to note is that "More than 60% of college and graduate students listed mentoring as a criterion for selecting an employer after graduation" (MMHA)
In a recent study of 3000 companies done by Accenture Analytics and 18 other organizations globally found that the top 25% of companies in multiple industries as compared to the bottom 25% were those organizations that had significantly more mature and effective human resource development plans with strong leadership and mentorship development components in those plans. The bottom-line is mentorship and people development makes a difference to your bottom line.
The need for mentorship is particularily true for the millenial generation or generation Y.  This demographic tends not be of the live to work mentality.  They don't just talk about "balanced lifestyle" like their boomer parents did, they put lifestlye first and see work as a tool to support that lifestyle.  Recent studies also show that without mentorship Generation Y is not equipped with the contrast between their sheltered (and good for them by the way!) upbringing and the realities of the work-force and the demand of society financially, socially, and otherwise.
Having a solid mentoring process along with training, personal development and a good dose of entertainment can help retain the up and coming star players of tomorrow.
This is blogathon entry number 19 for the MSMF Blogathon. Visit this page to learn how you can support this cause. Also if you live in Vancouver please check out the Vancouver Board of Trade's Leaders of Tomorrow Mentorship Program.
Mentoring tomorrow's leaders today is high value, high impact strategic investment in the longevity and success of our community and economy as a whole. In most western cultures we tend to think in quarterly terms or at best annually when it comes to business and leadership success. And when it comes to creating a succession plan for ourselves and our organization that will reap results in 5 or 10 years from now, it might all seem like a warm and fuzzy idea. More and more we are becoming more insular and less connected to our communities and even our own corporate team. People send e-mails to the guy in the cubicle beside them instead of popping their head around the corner and saying hi.
This may not seem like a big deal but what we're losing is the tradition of connection between our elders or mentors and the next generation. What's lost here are the high impact tidbits of tacit knowledge, the street smart lessons, insights learned in the school of life, values, access to the mentors resources and networks, and opportunity to learn the often untold principles of success that aren't taught in University or found online. In all of it's glory it's too easy to hop onto the web and get an answer (who writes that stuff anyway?). But it's about using the information and sifting through what is relevant and what is not. The very personal exchange that occurs through mentorship and even connecting with our peers is lost. The information age has spawned the disinformation age. Try weeding through and verifying the facts you find on one of the 9 billion WebPages indexed by Google and MSN.
As mentors and leaders this knowledge and ability we have comes with a responsibility. We believe strongly that if members of our community can share the roadmaps they have discovered and experienced, along with their insights from these journeys be it for business, personal, marital or spiritual success and through sharing this insight by investing as little as a couple hours a month the difference that can be made in many lives will be massive. Doing this within our community, including the chance to increase our shared prosperity will build the kind of high impact legacy we can all be proud of.
This is blogathon entry number 18 for the MSMF Blogathon. Visit this page to learn how you can support this cause.  Also if you live in Vancouver please check out the Vancouver Board of Trade's Leaders of Tomorrow Mentorship Program.
"To the world you might be one person, but to one person you might be the world."
- unknown
The Role of Mentorship provides an important role in the development of global socio-economic infrastructures. It provides critical capacity building support and opportunity for entrepreneurs, corporate executives and government officials and leaders in creating long term stability and competitiveness for nations and their economies. Mentorship in the areas such as fine arts, sciences, and the not for profit sector is paramount to improving and sustaining the quality of our lives as a whole. Building capacity is means strengthening and increasing insight, ability and talents, as well as visioning and implementation and execution skills in a specific discipline or disciplines. For instance Vancouver's economy boasts a strong, growing high tech sector but still has only begun to tap its global potential.
This is largely attributed to capacity gaps in marketing technologies and distributing them on a broader platform. In order to increase the capacity to grow and export Vancouver's technology base and applications, building the sector's mentorship capacity and resources can help the key entrepreneurs, executives and innovators within the local technology sectors meet their full global market potential. Mentorship can provide a prospective road map from someone else who has walked the path before – like an entrepreneur who taken a tech company from 12 employees in a basement apartment to 500 employees and a listing on the TSE with global distribution.
Typically, however, the steps, pitfalls, and challenges aren't well documented traditionally; they're taught, and modeled by mentors and leaders and passed on to their protégées and partners. Its a proven fact that the higher mentorship capacity levels you have and the higher the quality of mentorship in your community the higher capacity economically, environmentally, and socially you will have. Unlike traditional education environments, corporate training programs and courses, mentorship is a very personalized form of support and transferring knowledge. It is primarily based on a specific relationship between two people and at times between an individual or group of individuals or advisors. [This is the first post of a two post series on this topic Click Here to Read Part 2]
This is blogathon entry number 17 for the MSMF Blogathon. Visit this page to learn how you can support this cause.
I thought I'd share this quote with my readers.  I'm sure very soon I will be doing a podcast on this topic. Fred Shadian (Who will be speaking at our Sales Performance Meetup tonight) shared this with me yesterday.
We were talking about heros, warriors and winners.  Fred Shared this with me:
When a hero plateaus it's usually because they have not accepted their calling
This is such a powerful quote.  When we plateau, greatness is before us but we're at that place (the rut as some refer to it) and it's because we haven't fully embraced our mission.
ANSWER YOUR CALLING
I have put together a series of self assessments on coaching and leadership which are provided free (not-for-profit use and distribution only.) Here are the assessments:
Five levels of leadership self assessment
Coaching skills assessment
Enabling versus equiping self assessment
I would appreciate any feedback and comments on the usefulness of these tools and how we may improve upon them.
Shane Gibson
Shane Gibson is the author of Closing Bigger the Field Guide to Closing Bigger Deals and President of Knowledge Brokers International Systems Ltd. a leading sales performance and leadership development organization. Shane divides his time between his entrepreneurial projects, speaking at major conferences and mentoring salespeople and entrepreneurs.
Quick Links:
Sales Training Canada
Sales
Training South Africa
Sales Training Boot Camps Vancouver
Complete Sales Action System
Managing Complex Business
Relationships System

Subscribe in iTunes to this Sales Podcast
I am certified facilator of the assessment tools developed and produced by the Consulting Resource Group. At times I struggle a bit communicating how critical it is to understand our own unique sales and personality style when dealing with other people. Ken Keis president of CRG put it well in his last e-zine article so I cut and paste a good portion of it into this blog entry as a follow-up to yesterday's sales podcast on selling to the different styles:
How can you ever be intentional with your decisions and actions in
life, if you are not completely clear about your own personal style and its
related strengths, preferences, and challenges.
It's a biological fact that we are born with a natural predisposition to a
distinct personal style. It's not something we can choose to avoid. We take our
personal style with us, everywhere we go
After conducting over 2000 programs and writing on the subject for more than 16
years, I am absolutely convinced that without a full understanding of your
personal style—and the personal style of everyone with whom you interact on a
personal or professional level—you are missing critical knowledge that can
contribute to fulfillment for all the individuals involved.
It's like flying a plane in a dense fogbank. Without training in aircraft
instrumentation, you are living by a hope and a prayer that you can make it to a
safe landing site. That is the way most people live their lives—but that need
not be true for you!
CRG is unique in that we teach a holistic development model wherein your
personal style and your personality are two separate concepts.
Your personality—the totality of who you are—is composed primarily of six
Personal Development Factors™ that contribute to your personhood.
Your Personal Style
You were born with it and it stays consistent throughout your lifetime.


Biophysical Factors
They include your gender and any illnesses (and wellness levels),
addictions, or injuries that affect your engagement of life.


Self-Worth Levels
They affect how and when you engage your life and the various challenges
that life brings to you.


Environmental Systems
Your country, your local area, geography, and your culture all highly
influence your perspective on life.


Social Teachers
These include people who have shaped your viewpoint during your life—
parents, teachers, mentors, friends, family, etc.


Emotional Anchors
They include events in your life—both positive and negative—that leave an
emotional imprint.
The CRG model acknowledges that who we are is based on
both nature and
nurture.
Research confirms that we each have unique and specific style preferences at
birth. From that moment, our personal style starts to play a powerful role in
our lives. Here are some of the things that are influenced by personal style.
Choosing supportive child-care environments
Parenting style
Learning and instructional styles that meet your specific needs
Selecting the right job and understanding job-style fit
Accepting the differences in yourself and others
Getting along better with your life partner
Coaching others
Customer service, sales, and leadership
Designing a life that plays to your strengths
Having the confidence to reject feelings of guilt and the pressures to
change from those who are different than you are. That includes peer
pressure, parents, and teachers.
Building teams that complement your business needs
Starting a business
Hiring and promoting
Resolving conflict
And much more!
If you really want to succeed in life, knowledge of personal style is
non-negotiable.
Recently, I facilitated a team development process for a billion-dollar
organization. Even though some team members had been through our

Personal Style Indicator in the past, they identified the

PSI as the single-most-important element to take participants to the next
level.