Sales Best Practices: Asking questions as a means of facilitating every step in the sales process.
The single most powerful tool that a salesperson has is a well-phrased, appropriately asked question. Nothing else compares to the impact that a good question can have on the customer and the sales process.
That's because a good question directs and influences the customer's thinking. When you ask a question, they think of the answer. That simple statement neatly packages the latent power of a good question.
Yet, few salespeople understand that, and fewer still implement it.
A number of years ago, a study was done on this very issue. Here are the results:
"Out of 300 salespeople studied, 87 percent realize the importance of asking questions. However, only 27 percent displayed the ability to ask a well thought out, stimulating series of questions."
In other words, thirteen percent of the salespeople in the world don't even recognize the power of asking a good question. And only about 1 out of 4 could actually do it. That means that 3 out of every 4 salespeople, or 75 percent, don't ask good questions.
There are two issues here: First, realizing the importance of using good questions effectively, and second, actually doing so.
This is such a big issue that my book, Question Your Way to Sales Success, is devoted entirely to this.
Everyone can ask a question. I have a three year old grandson. He can do it. This issue isn't asking questions; the issue is asking better sales questions. While I can't condense the book to a few hundred words here, I can point out a couple of things that the best do with this most powerful tool.
1. They prepare their major questions before the sales call. This gives them the time to select the best language and sequence.
2. They are mindful, at every stage of the sales process, of using better sales questions. They understand that there are questions, there are good questions, and there are better sales questions. So, they constantly focus on creating and using better sales questions. Whether it's a cold call on a prospect, or following up after the sale, at every stage of the sales process, a more effective use of questions will produce dramatically better results. And they know that.
3. They collect good questions over time, and use them over and over again.
A master salesperson is a master at the use of better sales questions. That's why it is a best practice of the best.
About the author: Dave Kahle is one of the world's leading sales training educators. Since 1988, Dave has worked with over 400 companies, helping them to increase their sales and develop their sales people. He's been published over 1,000 times, writes a weekly Ezine (subscribe for free at http://www.davekahle.com/mailinglist.htm), and has authored seven books.  Dave's website is available at http://www.davekahle.com, and you can follow his sales blog at http://www.davekahle.com/salesblog.
To Donate the the Vancouver Food Bank Click here or the image below. Every bit helps!
This is a short clip from a seminar I did recently on Integrating Social Media into Your Sales Process.  This clip is about the merits of tweeting from the bathroom.
Here's the Poll:
Podcast: Play in new window | Download | Embed
Top level decision makers are results-orientated. Both tangible results and intangible results appeal to them.  In order to be seen as a resource and potential supplier you must tap into their desire to produce results.
The kind of tangible results that appeal to them are:

Raising Revenues:
Show them how their overall volume can be increased; in other words, an increase in sales.

Increase Efficiency:
If they see that their employees, or their equipment, or other capital  will be more efficient, then the chance of their buy-in is higher.

Keeping Shareholders Happy:
Top level decision makers are the ones who have to answer to the Board of Directors and to the Shareholders in a large corporation. Keeping the Board or shareholders happy is their main priority.

Lowering Cost of Production:
Lower costs equal better margins and bigger profits.

Increasing Market Share:
They are interested in advertising, marketing and business development strategies, tactics and methods to increase market share.
Higher Return On Investment:
Can you show them how they will get a bigger return on their investment for the money they invest with your services, products, ideas and concepts?

Dealing With Market Changes:
If you come with solutions for  market changes that affect them, then they will  take the time to explore the possibilities with you.

Intangible Results:
The types of intangible results that appeal to top level decision makers are:

Lower the Risk And Worry:
Anything that you can do to lower or eliminate the risk makes them feel better.
Personal and Corporate Pride:
Senior executives and top level decision makers are at the top because they have personal pride and are proud of the business results that they achieve.

Image – Personally And Corporately:
Yes the car they drive reflects their success level. The suits, the shoes they wear, the house they live in, the office address, and the image their marketing material portrays are all examples of personal and/or corporate image.
Retaining And Attracting Good Employees Who Work Beyond The Norm:
The top level decision maker knows that you win when you have exceptional people working with you.
Your assignment today after listening to the podcast is to:
1) Look at how many of these results your products or services can achieve for your clients.
2) Develop a unique way to present these results you produce
3) Memorize and practice presenting those core results statements that you will use with senior decision makers.
-
Podcast: Play in new window | Download | Embed
Team selling is a whole new dynamic for a lot of new sales people, even tenured sales people and executives can often miss in a team environment. Sales people are measured by their individual contribution to the bottom-line but in team selling they need to take a look at the bigger picture and engage and coordinate a whole team.
Today's assignment after you listen to the podcast is as follows:
1)    Develop your own Edification sheet or elevator pitch for your team mates
2)    Get each of them to do that as well for you and then memorize each others "Edification Sheet"
3)    Develop a checklist for prepping for meetings that ensures that you:
a.    Know the key strengths and purpose of those people on your team
b.    Determine the meeting lead
c.    Warm everyone up for the call
d.    Debrief after the meeting  with the key questions:
- What went well?
- What didn't go well?
- What could we do better?
`
We will often get objections that our product or service costs more money in comparison to a competitor.
There are two main questions you need answered before proceeding:
Question 1: "Mr. Client, when you say the price is too high, how high is it? And compared to what do you feel it is too high?
When the client answers this question, you know what amount you are dealing with. The important thing here is to separate that amount from the total amount. By the client telling you the amount, you know what they are happy to pay, so you do not sell them on that amount, they are already sold on it. Focus on the difference.
Example:
Client: "I am sorry, but the purchase price of that house is too much."
Salesperson: "When you say too much, how much too much?"
Client: "About $20,000 too much."
Salesperson: "So what you are saying is that $280 000 is okay with you, but it is the additional $20,000 that is holding you back?"
Client: "Yes."
Salesperson: "Well, let's take a look at what you get for that extra $20,000 or $250 per month in payments. For an extra $250 per month:
You are just across the street from the elementary school, and you said you wanted to be close to the school.
The area you were looking in is 10 miles further away from your office. You save yourself 20 miles of travel per day, and in gasoline and wear and tear on your car it translates into $5.00 per day, which is over $100 per month. That is almost half of the $250 per month.
The house has a view and you really feel a view gives you a sense of freedom.
You have a two car garage that is very secure.
Your wife is in love with it.
You reduce your worry about your children walking to school.
You save time not having to drive or walk the kids to school.
You are closer to the office and save time again.
You end up with a view you want.
Salesperson:    "For a $150 a month on your mortgage I feel this one is the best option we have looked at today." (You would not use the entire list but probable focus in on the top ones you would feel the client would relate too)
Note:     The salesperson does not say "for an extra $20,000 or for $300,000" which is the total price. The focus is on the difference and the lowest amount and then broken down to a monthly cost
Your Assignment today is:
#1) Look at which services or products you have where you have price objections
#2) Assess how much more they may be perceived to cost in comparison to similar products or services.
#3) Brainstorm all of the additional value financially and otherwise someone would get from paying the extra amount.
#4) Memorize your value added list.
Podcast: Play in new window | Download | Embed
Preempting objections is an important strategy that most successful sales people apply. Often we will have several obejctions that come up about our product, service or company on a regular basis. There are also things that lose deals that prospects will not tell us they are worried about.
Your assignment today is to listen to the podcast and then:
1) Brainstorm a list of all of the objections that you get on a regular basis.
2) List unspoken objections that people will not mention to you but you know are there.
3) Develop a way to preemptively handle each objection up-front and turn it into a selling point
Podcast: Play in new window | Download | Embed
Today is day 7 of the 28 Days to Better Selling.  Today we are going to focus on lead nurturing. Lead nurturing is really about taking a contact or a prospect who has given us permission to begin a relationship with them, and through a series of value added contacts solidify the relationship.  This relationship ultimately results in a deal if there is a match between what you offer and the prospect truly needs.
Your assignment today after listening to this podcast is to answer the following questions:
1) Do I have a structured process for follow-up over the life time of the relationship?
2) Is there anywhere in the process where I don't have solid goals or book the next step?
3) Is there anything that is not client focused that needs to have more depth or be deleted?
If you haven't signed up for the program you can join at anytime by signing up below:
Podcast: Play in new window | Download | Embed
Today's sales podcast is Day 5 of The 28 days to Better Selling and is focused on using Linkedin as a prospecting tool. There are many aspects of Linkedin but today we going to focus on the function that enables us to get introduced to a prospect through a friend.
Your assignment today is to connect with three prospects through Linkedin.
Step 1: Search for an individual using targeted criteria
Step 2: Click through their profile and select get introduced through a connection
Step 3: Send a non-pitch short introduction to connect and learn more about each other.
It's one the easiest ways to make connections but it is very underused. Good luck!
If you haven't signed up for the program you can join at anytime by signing up below:
These are a selection of social media tips that I have posted on Twitter over the past couple weeks. I thought I would put them all in one place for easy reference.  Please add your tips and thoughts in the comments section.
20 Social Media Tips:
Focus on a specific theme in your social media for extended periods of time
Your blog is your home base, all social media should feed your home base
Social media is 90 % contribution and connection 10 % marketing and sales
Social media belongs to the people, they get to make the rules not the marketer
Have a social media policy for your company. Help your people be effective and on message
Promote other people's dreams. It builds community, loyalty and brand for you
"Marketing is a process not an event"- @jaylevinson
Blog, tweet and talk about solutions to people's pains and challenges
Social media tools like twitter are listening tools more than they are broadcasting tools.
Nano-cast to many small niches instead of broadcasting to everyone.
Learn to break up large blog entries into many smaller entries. It's more user friendly
Take time each month to update your major social media profiles, use key words that your prospects would search for
Use social search like http://search.twitter.com and http://blogsearch.google.com to listen to your customers
Each social network has it's own etiquette FaceBook type behavior doesn't work on  LinkedIn
Answer people's comments on your blog, or @ replies in Twitter. Social media leadership is about bi-directional communication.
Think twice, click once.
Take it off-line, book in person meetings or hold events for your online social media contacts
Use an assortment of tools, it geometrically multiplies efforts
Always be asking where are we going? What is the next Twitter or FaceBook going to be?
Use a mixture of content on your blogs, top 10 lists, photos, video, audio, guest bloggers, and polls…
Register for updates on Sociable! Shane Gibson and Stephen Jagger's new book to be released in June 2009.
Social Media Seminars with Shane Gibson.
Related Posts:
This week I made a statement on Twitter saying "Find your voice and then your tribe will find you."  I got several responses and one of them as a good question. The question was:
That's a great question so I thought I would answer it in the form of a podcast today.
-
-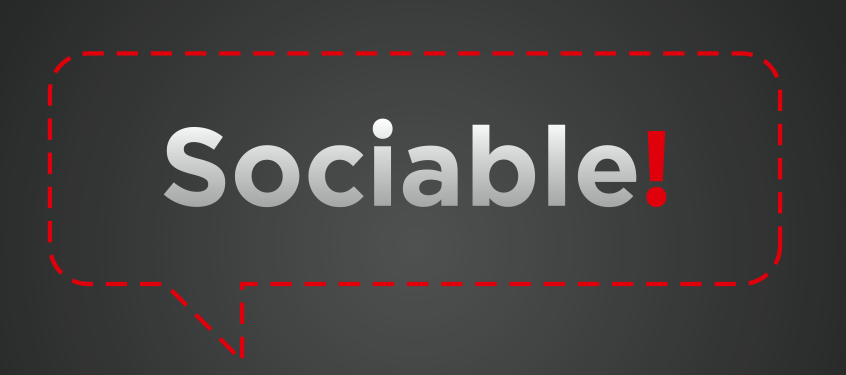 Yesterday was the first day Stephen Jagger and I officially announced our new book Sociable! A book on how social media is turning sales and marketing up-side down.  We did a 30 minute presentation and 25 minute Q&A at the Massive Technology Show in Vancouver. (We will be in Toronto on May7th as well)  The feedback from the seminar was positive and the big question has been when is the book being released?
Based upon feedback from the publisher / printer we're looking at early June as the soft launch of the book.  We will be announcing a series of events around the book in the coming weeks and how you can get advance copies for review.
If you want to be kept up to date on this you can get on our list here: