Podcast: Play in new window | Download | Embed
I talk a lot about thought leadership in social media. In fact in our Social Media Matrix Stephen Jagger and I label our 5th and highest level engagement "Thought Leadership." When I talk about social media and thought leadership on my blog, Twitter or live at an event/seminar there's always a couple of people that moan or whine. They say the word is overused in social media. Funny thing is the term has been around a lot longer than the term "blog" or social media (1994 According to Wikipedia) — it is an integral part of any marketing, community building, or leadership endeavor.
Thought leaders create community, build other leaders, and create unique content that speaks to and helps specific markets. Today's podcast (direct download here or via iTunes here) discusses thought leadership and it's importance to marketing, leadership and even your career.
Here's a SlideShare embed of the model:
As for those that don't like the term "Thought Leadership" here's my challenge to you: find me an easy to understand, non-geek or non-tech speak definition that has global appeal and I will gladly use it.
As for the rest of us. Thought leadership is a process of becoming, not an event or clever blog post.  Here are a few of my favorite modern day business thought leaders:
Let me know who your favorite thought leaders are.
Stephen Jagger and I presented this weekend at the Banff Western Connection on how to get Sociable! and use social media to drive business as a Realtor. Because real estate is a hyper-local marketing game social media has many powerful applications. Here is our presentation:
Following is an excerpt from Sociable! a book about how social media is turning sales and marketing upside down.
22 Types of Updates You Can Post on Twitter:
Where you are physically located at that moment.
A link to a picture of an event you are at (using Twitpic.com)
A question about a business challenge
A question about a popular topic in the news
Share a link to your most recent blog entry
Share a tip on your area of expertise
Share a link to a breaking news story
Retweet someone's update that your followers would find useful
Answer someone's question
A link to a picture of a social outing (using Twitpic)
A link to an image of a diagram that would explain a business process or ideas
A link to an event that you are promoting or that is happening in the community
A link to a community event of value
A link to a sale or business promotion that will save people money
Promote a person who just joined Twitter
Promote and thank some of your favorite people on twitter
Thank someone who has linked to your blog or retweeted your updates
Upload a photo of a sunset or your natural surroundings
Praise someone for great content they have created.
Review a restaurant, movie or business in 140 characters or less.
Share some of you favorite quotes from authors and famous people
Share a link to a whitepaper or press release
This is blogathon entry #4.
To Donate the the Vancouver Food Bank Click here or the image below. Every bit helps!
Podcast: Play in new window | Download | Embed
Today's social media podcast is on Integrating Social Media into Your Sales and Marketing Process. I will discuss the Social Media Matrix that Stephen Jagger and I developed for Sociable! as well as the 7 Steps to Strategic Engagement and Integration which are:
Identify Your Goal
Identify Your Target Audience
Pick the Right Platforms
Map out Social Etiquette
Implement Listening and Engagement Strategy
Know Core Pains
Uniquely Communicate Pills Mixing Marketing and Community
Related posts:
22 Social Media Tips Under 140 Characters
Twitter for sales tutorial video Part 1 & Part 2
The Future of Sales and Marketing Social CRM
This is a collection of Tweets (posts I put out on twitter via @shanegibson) from the past couple of weeks . They are social media tips under 140 characters in length. (last weeks social media tips can be found here)
Some of these tips have been passed on dozens of times but I wanted to make sure they stayed permanently available by posting them to my blog. If you have any to add, please add them in the comments section of this post.
Here's my 22 Social Media Tips:
Measure engagement levels, revenues, value added interactions. Big numbers in views and traffic can lie.
Bad customer feedback is a branding opportunity if you handle it right.
If you can't be relevant, at least be entertaining!
Visit sites outside of your industry and interest areas for new ideas.
Constantly look for ways to contribute and you will never run out of marketing leverage.
Social Media should be integrated or synced with other marketing activities.
Social media is not rocket science. Forget the big words and focus on listening and connecting intimately.
It's kind of like dating. Don't ask someone to marry you on the first date.
Your goal is to become referable; to become credible, and to build a following through value added interactions.
It is not about getting referrals; it is about becoming referable.
There are many ways to get followers. A good question to ask is: "How do I create quality connections on Twitter?"
Ning.com is a great social networking tool. What it enables you to do is create your own private network for anything.
Pay it forward. Teach people about social media and they'll tell other people about you.
Resist the temptation to fill your Facebook friends inboxes with daily marketing. They will tune you out.
Break long blog posts into a series of short-posts, it will increase your page views and be more engaging
It's personal reputation and brand building that makes us approachable, people want the real deal.
When you're reaching out to thought leaders in the social space you need to tap into their motivations.
Pre-scheduled tweets and blog posts can help you reach audiences in different time zones.
Use http://www.tubemogul.com to distribute video to Youtube, Viddler, Vimeo etc. all at once.
Use http://hootsuite.com to manage multiple twitter accounts and schedule tweets into the future.
It feels great to know people are listening to us and that they care. Let your customers know you're listening.
If done right social media will become a part of your business process not a separate addition.
If you liked these tips, there's a lot more where that came from in the new book Stephen Jagger and I are releasing this summer called Sociable! Sign up for updates and advance order opportunities below:
Many people ask me how I keep managing to grow my twitter following on my @shanegibson account.  I don't and have never used any type of auto-follow software or participated in any type of Twitter Ponzi scheme.  I avoid the get rich quick crowd like the plague, in fact some of my tweets have offended them on mass.  In our soon to be released book Sociable! Stephen Jagger (@sjagger) and I talk about 16 ways to organically build your Twitter following. Here's a condensed version of 5 of those strategies:
Follow retweeters
Often a good tweet or quote that you do will be passed on by several people.  Many of the resulting tweets will be done by people you don't know.  Follow those people, they have already proven they like what you have to say and there's a good chance they will follow you because of this.
Follow people who follow your competitors
If your competitors have a strong online engagement strategy then there's a good chance that they have a good concentration of quality connections on Twitter. If their interest revolves around a service you provide or blog content that you create then there's a good chance they will follow you back.  Be wary of following people who are connected to competitors that are not engaging or have a weak twitter strategy, there's a good chance their follower quality and relevancy for you will be low.
Follow people who talk about your competitors
Follow people who talk well or badly about your competitors, either way they're spending money on or have interest in your business or industry.  Follow these people and begin a dialogue with them, after a few interactions you will begin to develop rapport with them.


Use Twellow.com to target key people and groups
Twellow is to our knowledge the most comprehensive Twitter directory on the web.  It was developed by Webpronews a subsidiary of iEntry a leading online publisher.  It includes 5.4 million Twitter profiles organized by geography, industry and various industry sub-categories.  If you want to target CEO's working for IT companies in Texas it will provide you a list of people to follow.  Highly organized and easy to register and use we consider this tool a key tool for anyone serious about building a targeted Twitter following.
Contextualize your tweets when following to be followed
Often when you're networking the first few minutes of a conversation will help you determine if you will stick around and socialize. The same thing goes for Twitter, think about the people you are trying to attract and make sure your Twitter updates will reflect their interests, stature and culture.  This will increase the chance of them following you.
For example, if you used Twellow to find CEO's then you most likely would do several Twitter updates that interest them.  You would follow 40 or 50 CEO's, many of whom would check out your profile to see what you are about.  You could quote Warren Buffet, then link to an article on leadership and maybe retweet a couple well known CEO's as well.  In essence you are having a conversation that CEO's would follow.
The idea is to make sure that your dialogue matches the market you are targeting during a 5 to 7 day time frame.
If you liked these Twitter tips you can register for information on getting an advance order and bonus e-book of Sociable! here:
Tweets About this Post:



Mack dropped by this blog today and made a comment about Stephen Jagger and I writing our book in 90 days. We felt is was critical that we published this new book on how social media and social networking as soon as possible.
Number one Sociable! and it's principles are needed right now by most of our collective clients.  If we waited a year to release it, and went the traditional book publisher route we would be hypocrites for saying "the rules of business have changed but we are going to write, distribute, market and roll-out our book basically the same it has been done for years."  So we broke a bunch of rules, and we also set some big aggressive goals that are going to create some real momentum.
Here's what Mack had to say:
Undoubtebdly you guys are both experts, but a book in 90 days? As a consumer I am a lot less interested in the book as it seems like something rushed. For you to write three books in a year is a great achievement but as a reader I would prefer one Excellent book in a year instead of three that were quickly banged out.  Maybe my assessment is wrong, I'd love to hear why. (Original comment here)
I would side with Seth Godin on this when he said:
Blogs have eliminated the reason for most business books to exist. If you can say it in three blog posts and reach more people, then waiting a year and putting in all that effort seems sort of pointless. The chances that your effort will be rewarded with income in proportion to the time you put in are pretty low. (See the full post at Seth Godin's Blog)
In order to create ROI for the writer and be relevant to the reader the way books are written, marketed and revised must change. Here's my full response via video (please weigh in and add comments, I really want to know what my readers feel about this subject):
I'm pretty fired up. Stephen Jagger and I managed to hit our goal of writing our book "Sociable!" in 90 days.  Now for our next goal which is to produce and launch it in 60 days.  That means going over it with our editor, finalizing our book cover design and approaching the three people we have narrowed down that we would like to write the foreword. One in particular I'm waiting until the editor is done before showing him the book/draft.
Sociable! Is about "How social media and social networking are turning sales and marketing up-side down."  This book idea really began as a discussion shortly after I interviewed Stephen Jagger for my sales podcast on "Twitter and GrandCentral.com." Then in January I shared with Steve my goal to write three more books this year and when the topic of Social Media for Sales People and Entrepreneurs came up we quickly decided that we should do it together.  We will also be sharing with our readers how we have managed to write a book in 90 days at some point in the future.
Based upon my experience and the collective experience of the team at Knowledge Brokers International we have seen sales evolve to a true profession. With that said I also feel that sales is broken, a lot of the old approaches such as cold calling or marketing at people versus engaging them are becoming less and less effective (this prompted my podcast last week on "how to avoid cold calling").
The bare bones pre-launch website for Sociable! is up and you can sign up to hear more about upcoming seminars, events (usually involving beer and social media sales types), at the site.  We will also be selecting about a dozen people to review the book in a protected blog where you will be able to make comments and add your thoughts.  Some of those will be included in the comments section at the end of each chapter.
After spending 8 hours today finishing these Chapters off, I'm done writing for a while.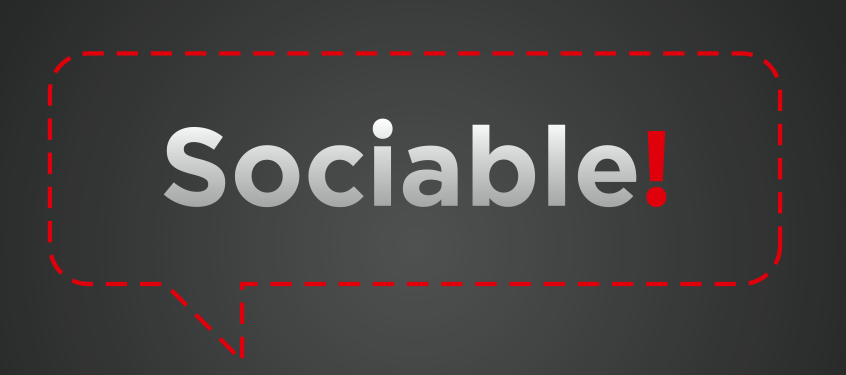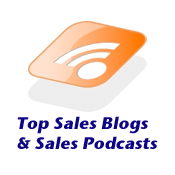 I have been spending more time seeing what my peers and friends have been up to this week.  I'm connected to a lot of them via my membership in Top Sales Experts and others through speaking at the same conferences over the past few years.  (In no particular order) Here are some good posts from the past week that you may find insightful:
Chris Maurer did a great blog post on Social Media for B2B Sales, he talked about the importance of laying out a strong strategy for your sales team to use the tools effectively.
Jonathan Farrington said it well when he said "Successful 'closers' know that there is no need to use magic phrases or techniques because if they've effectively followed the sales process, closing the sale is the next step in a logical sequence." in his great blog post on "Closing. It's easy if…"
Neil Godin did a great blog entry in his Marketing Dangerously blog on "May I help you?" and how he was able to help a company double their customer conversion levels by shifting the way they great customers.
Wendy Weiss did a podcast that really talked about the difference between Amateurs versus Professionals in the art of cold calling.  "Fix Your Saggy Butt!"  (I'm glad I never have been a dancer or a model, sales sounds easy after her story).
Colleen Francis blogged about the importance of CRM for sales teams of any size.  The blog was answer to a blog reader's question. I liked Colleen's practical logical arguement for those that may still be sitting on the CRM fence.
Stephen Jagger founder of Reachd and Ubertor posted a great video of Vic Jang speaking on the Future of Real Estate Sales.
Skip Anderson posted some straightforward but often missed sales management tips for ramping up your effectiveness in "Sales Manager, How Are You Going to Spend Your Time Today?"
Ian Watt did a video blog titled "Don't Become a Realtor for the Money, it Will Eat You Alive" (you can see all of his video blogs here). It's great insight on loving what you do.
Another great resource for sales blogs and podcasts is the sales channel of Alltop.com
If you have any favorite posts or authors you like please share them in the comments section.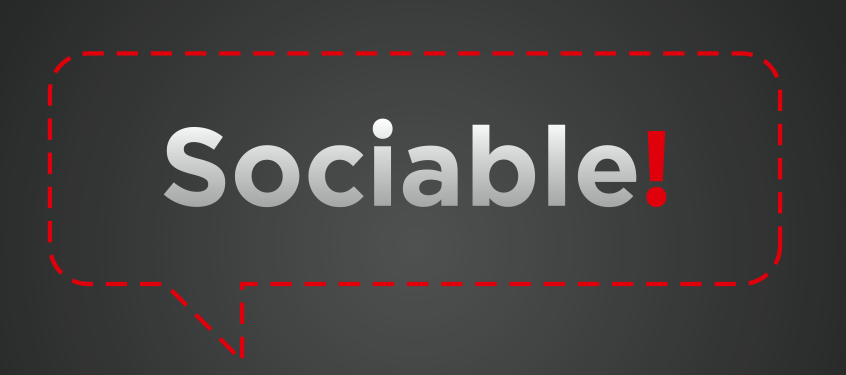 Yesterday was the first day Stephen Jagger and I officially announced our new book Sociable! A book on how social media is turning sales and marketing up-side down.  We did a 30 minute presentation and 25 minute Q&A at the Massive Technology Show in Vancouver. (We will be in Toronto on May7th as well)  The feedback from the seminar was positive and the big question has been when is the book being released?
Based upon feedback from the publisher / printer we're looking at early June as the soft launch of the book.  We will be announcing a series of events around the book in the coming weeks and how you can get advance copies for review.
If you want to be kept up to date on this you can get on our list here:

Last week I had the opportunity to do something I haven't done in a while.  I had the opportunity to sit through 3 half days of training on social media and social networking facilitated by Reachd training. I asked Stephen Jagger co-founder of Reachd to meet with my client Builddirect.com and have a brief discussion with the executive team about how they go further engage their customers using social media and social networking.  After this initial discussion it was decided that Stephen Jagger and Rodney Bartlett would run a 9 hour ( 3 half days ) bootcamp with the team.  Because I'm working with the sales team I wanted to understand what they learned and how we could integrate it with the sales process.
As someone who has sat through a lot of training sessions and seminars I was impressed. The training was relevant and customized for the client. Here's briefly what they covered:
Day 1 – Video Blogging
Although I already do some vidoe blogging this day re-inspired me to do much more of it.  In fact it opened my eyes to many other positive applications.  They covered everything from what good content is right through to how one can get massive distribution for their online video blogs.  We even watched a video of Ian Watt take his pants off on Tom Everitt's show. Ian was named as a top 10 Real Estate Blogger by Inmann News, and I don't think he did it by being safe

Day 2 – Twitter, Twitter and more Twitter
Great day.  Twitter is a micro-blogging and social networking / communications tool.  This day was focused on how to create valuable conversations with your clients, customer, partners and even the media using this tool.  Companies like Zappos and Comcast as examples have used Twitter to directly engage their customers online.  Mostly early adopters, thought leaders and of course chatter boxes of all types.  Steve and Rodney were great and outline clear strategies to use the tool to engage customers, increse blog traffic and offered revenue generating examples as well.
Day 3 – FaceBook for business and Blogging
FaceBook has entire blogging communities devoted to it's mutiple uses.  In Canada in particular it has high numbers fo subcribers compared to MySpace and in the US it basically is tied in regards to the number of users.  Most people reading this have probably been on FaceBook for a year or more. So I'll spare you "What is FaceBook" rant.  With that said Rodney shared innovative ways to use video, photos, the events function, groups and pages to engage and grow your client and fan base.
Blogging – This was a great overview of how to write to create a following and an engaged client base.  The core message was blog and blog often. Also focus on shorter posts with a single focus this also helps with search engine optimization and you don't tend to lose the readers interest.  One other good tip was when people comment on your blogs, answer them back, even drop them a quick e-mail to let them know you replied, this stimulates levels of engagement and personalizes the interaction.
This was a very brief review (I have 9 pages of notes) from the training but it was comprehensive yet down to earth and easy to understand.
Related links:
Follow them on twitter: Jeff Booth CEO of Builddirect, Rodney and Stephen of Reachd, Builddirect.com Corporate and for Upcoming Reachd Training events
Follow me Shane Gibson on Twitter