Podcast: Play in new window | Download | Embed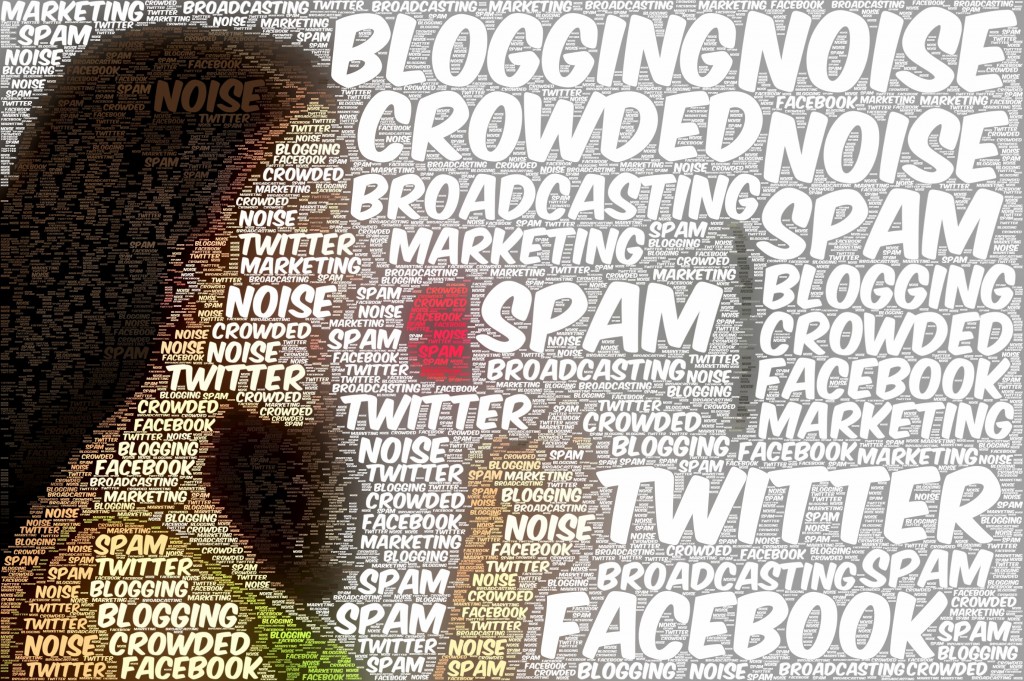 Today's social media podcast is on "How to get above the noise." With over a billion people Tweeting, posting to Facebook and blogging about everything imaginable you have a lot of competition for mind share within your target market.
Today I will talk about three things that will help you rise above the crowd:
Consistency
Niche and Nano-marketing
Connecting (Connection is King. Content is secondary)
This is day 5 of my 30 day podcasting challenge. I will be posting a new podcast everyday for the next 30 days. If you would like to contribute as a guest on the show e-mail me shane@socialized.me. Otherwise a comment, tweet or Facebook share would be greatly appreciated.
Here are a selection of Tweets (Twitter Updates) I recently shared on Twitter (via @shanegibson). I've put them all in one place as a brief social media tip digest.
Social Media Tips:
Unique, brief sound bytes produced consistently can yield great results.
Once in a while ask your FB and Twitter friends for help. See who steps up. This will tell you a lot.
Make a list of people who support you online. Develop a strategy to reciprocate.
Use your experience in social media to predict areas of growth in new regions and niches. Then pay it forward.
You may be awesome blogger but does the world know? SEO, social networks, offline promotions are needed.
Make your events that you promote about the community. Education and collaboration trump pitches.
"Think what's in it for me?" from your target market's perspective.
Using more than one channel / stream shortens your brand engagement curve.
Defining your target market and goals is easy, engaging them is the challenge.
The numbers are exciting but they're just numbers until you make it real and build good relationships.
Engagement is not just about listening; it's about empathy, rapport, and making people feel heard.
Engagement is the goal, social media are the tools.
Thank people who comment on your blog via e-mail or twitter. Let them know you're listening.
Search engine optimization can help you rapidly grow your network and connections. Get good at it.
Develop a list of your top connections/influencers and make sure you're connected on multiple networks.
There is a Trend: Condensed writing, short videos all getting shorter.
Blogging tip. Pick a theme or topic for the month. Plan 7-10 blog entries that build up to 1 core message, event, or action.
Have a series of steps planned and measured to track and develop relationships.
One of your final steps in the social media sales process is to connect offline, on the phone, or at least one on one virtually.
I have made a few videos about Tweetups, Twitter, and social media over the past few months. Here's some of my favorite ones. Enjoy
Twitter For Sales Part 1

Twitter For Sales Part 2

What the Heck is a Tweetup?

Social Media is Turning Sales and Marketing Upside Down

How Hard is it to Video Blog?

To Donate the the Vancouver Food Bank Click here or the image below. Every bit helps!
#10) You only read @replies and don't care about the meaningless stuff people post
#9) You retweet like it was your own idea forgetting to give credit
#8) You send everyone the same pitchy auto direct message when they follow you
#7) Your auto direct message has a link to an affiliate site or squeeze page
#6) You mass unfollow people to look more popular than you really are
#5) You're noisy, rant a lot, curse and yet complain when other people update a lot
#4) You ask people constantly to retweet your marketing content
#3) You never answer @replies or dm's
#2) You follow 2000 people, have 300 followers, 8 updates and your profile says you're a social media expert
#1) You read #2 through #10 and you don't think there's anything wrong with them
To Donate the the Vancouver Food Bank Click here or the image below. Every bit helps!
This is my 2nd blog entry today for Blogathon 2009. I'm blogging for 24 hours to raise funds for the Vancouver Food Bank. You can make a donation below.
Here are a collection of Leadership Tips that I have posted on Twitter over the past week. Enjoy!
20 Leadership tips Under 140 Characters:
1.     When giving feedback, focus on problem solving not blame.
2.     To flatten your hierarchy try getting out of your office and connecting with the frontline.
3.     Use wikis, blogs, yammer, and chat rooms to break down silos and get collaboration happening.
4.     Your organization and it's people are a projection of the leaders' subconscious.
5.     Consistency is the best teacher for your people. Be a consistent leader.
6.     In business self-direct teams are a myth, the buck must stop somewhere.
7.     Look happy, celebrate the journey and people will want to follow.
8.     Anger is a poison that will cloud your vision and kill the heart of your business.
9.     Be approachable or expect to be the last one to know about a problem.
10. Use a team approach to hiring to mitigate the risks of bias or blind-spots.
11. Organizational change is only welcomed openly if it's change people want.
12. When hiring Gen Y do it efficiently and provide and ask for feedback.
13.  Invest in your people more and longer than others think is practical.
14. Believe in people and they will often even surprise themselves.
15. Be willing to be wrong, admit fault, and let others lead. It builds trust and people.
16. Changing strategy often and autocratically is a good way to demotivate your team.
17. It takes years to develop leaders. Make sure you invest in the right ones and stick with it.
18. You will feel lost and disorientated at times, this is part of innovation.
19. If you're not afraid or uncomfortable you probably need to try something new.
20. Book time for you to recharge your battery each week. Take "me time."

To Donate the the Vancouver Food Bank Click here or the image below. Every bit helps!
I recently got sent a copy of Twitter Power to review by the Publisher John Wiley & Sons.  The book was written by best selling author Joel Comm (@joelcomm) with Ken Burge.  Overall I thought it was a great book on Twitter especially for those who are new to social media.  Here's my video review:
This is a short clip from a seminar I did recently on Integrating Social Media into Your Sales Process.  This clip is about the merits of tweeting from the bathroom.
Here's the Poll:
This is part part 6 of the 19 Guerrilla Social Media Marketing Secrets inspired by Jay Levinson and adapted by Shane Gibson (me). Here's today's 3 Guerrilla Social Media Marketing Tips:
15.    Content – "Substance wins over style" Give real value, unique content and do it often with multiple social media weapons.  If you want to dominate your marketplace using social media give more, and give more often.   Your community and Google's robots will reward you!
16.    Augment – Augment your attack; audit yourself and your strategy constantly.  The world of social media is growing by the millions of members every month.  You have to stay up on the tools and on the demographics of each medium.   NHL Superstar Wayne Gretzky attributes his success on the ice to always knowing where the hockey puck was going to be versus where it was in the moment.  He was always ahead of the game.  You need to be the same way in the social media space. Ask: "What's next?"
17.     Congruent – Make sure that all of your tools and messages work together.  You should be layering each blog entry, twitter update, or FaceBook post like bricks in a building.  They all are valuable but contribute to a greater masterpiece, your brand and reputation.
Guerrilla Social Media Marketing Secrets Part 1
Guerrilla Social Media Marketing Secrets Part 2
Guerrilla Social Media Marketing Secrets Part 3
Guerrilla Social Media Marketing Secrets Part 4
Guerrilla Social Media Marketing Secrets Part 5
This is day 13 of the 28 Days to Better Selling. Today's video on Twitter for sales people is about how to get more followers and connect with prospects. It also covers strategies on building community and credibility. This is twitter video is 13 minutes in length which is a bit longer than the rest of the lessons but I felt that the topic needed to be covered thoroughly. Tweet you later!
Today is day 12 of the 28 Days to Better Selling. Following the theme of prospecting and client development tools the next two days are about Twitter for Sales People (and any other business person for that matter.) how you start using is Twitter is key.
You're joining a community and introducing yourself effectively can help you build brand and make great connections.  If you're already on Twitter this may be a bit redundant for you.  For those of you who are not using the tool, or are not getting the results you want, invest the next 9 minutes and watch the video.
28 Days to Better Selling Archive can be found here
Today's blog post is on the lighter side. Some of my comments are in jest so please take them with a grain of salt.  The post was inspired by a series of tips I posted on Twitter and the response I got from people on Twitter.  For those of you who are new to Vancouver or plan on visiting for business here are 10 tips on doing business in Vancouver:
Tip #1: Doing business in Vancouver: Your meeting has a good chance of starting late.
Tip #2: Doing business in Vancouver: You will most likely talk about 8 non-related things before getting down to business.
Tip #3: Doing Business in Vancouver: Your meeting will most likely take place in Starbucks (via @robertaw99)
Tip #4: Doing Business in Vancouver: Your meeting may be bumped by something of little consequence until you learn Vancouver priorities (via @Bradinator)
Tip #5: Doing Business in Vancouver: Vancouverites are friendly but take time to introduce and endorse you. They take business personally.
Tip #6: Doing Business in Vancouver: Green is the new bling and being too busy is a sign of business weakness.
Tip #7: Doing Business in Vancouver: Not everyone in Vancouver is into doing business.
Tip #8: Doing Business in Vancouver: When you don't get a call back right away don't worry and don't get offended. Follow-up again.
Tip #9: Doing Business in Vancouver: Everyone knows everyone, and many have done business with each other at some point. via @KontentCreative
Tip #10: Doing Business in Vancouver: It's all about relationships and what networks you're connected to.  Take your time getting to know who is connected to who. Join your local Board of Trade and corresponding Vancouver Linkedin and Meetup groups as a start.